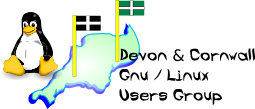 [ Date Index ] [ Thread Index ] [ <= Previous by date / thread ] [ Next by date / thread => ]
Re: [LUG] Have I been drinking? Government to drop MS Office...
Subject: Re: [LUG] Have I been drinking? Government to drop MS Office...
From: Adrian Midgley <amidgley@xxxxxxxxx>
Date: Thu, 30 Jan 2014 09:46:42 +0000
Delivered-to: dclug@xxxxxxxxxxxxxxxxxxxxx
Dkim-signature: v=1; a=rsa-sha256; c=relaxed/relaxed; d=gmail.com; s=20120113; h=mime-version:in-reply-to:references:date:message-id:subject:from:to :content-type; bh=OMruA9JTNpoFgzmqqT7mnXHjIUsh94yX3JPS/oiyKDg=; b=tp9LmE0SjoeGSvlqRgtK9dGWdApGbu2y+6HXKE9bpoeTPBBzXSQMpN25B2GlIPOFul G6tiVWguuONgweHSaImy74T4BfzEzn6IYIZxBVJf7j2AOYgY25EB6G0HJgV4PjF06yqN hSh1bs9pIxTjRZuIeL7ER9H8wNOlIF+XAqZ2fd5Jg+Ph/0IwxzM2CApUbFvp23bg94vM DGSffr5oQkaWHhBP3fN3pWSrJyUCdil3/O0tu0DK5GV9supYUWWOE3Eehz00HD0v7OuA 2ko4UgFowD5KX9zOI9jc0Ks5gMOLGwncBozSyH/PbAo3QwDqZz+4CgxOx8NWHIAm/33X UBSQ==
---
VNC and rdesktop etc.
I suspect MS would then argue that every Linux machine/user which could do that required a Windows client licence. I'd have no sympathy with that if it was one at a time connection to a desktop and slight sympathy if it was a Terminal Server.
But controlled by sysadmins and documented or sidestepped by eg running a daemon process on the sequestered Windows box as a server to accept files process them and return them that should work and be satisfactory.
From Dr Adrian Midgley's hand
-- 
The Mailing List for the Devon & Cornwall LUG
http://mailman.dclug.org.uk/listinfo/list
FAQ: http://www.dcglug.org.uk/listfaq

---