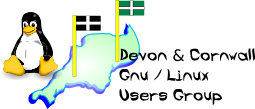 [ Date Index ] [ Thread Index ] [ <= Previous by date / thread ] [ Next by date / thread => ]
Re: [LUG] Electrical storm, recommendations for a printer/scanner
---

On Sat, 4 Jan 2014, Henry Bremridge wrote:



My printer (Brother MFC 7820N) is connected to my router (Vigor 2820N) and
a telephone line for fax

Yesterday in the electrical storm I saw two white flashes from my printer
(Brother MFC7820N).

This morning I cannot ping to it and on checking the onboard diagnostics
"Link status, Link Down" The printer will however continue to photocopy

I cannot connect anything to the port on the router

I think one of the ports on my router is also down

Bright ideas requested on

1)  How I can check the extent of the damage

Working laptop with Ethernet cable to plug into Ethernet devices individually and USB cable to do the same... mii-test and ethtool to check for basic link connectivity, manually setting IP addresses, or running a local dhcp server to test IP connectivity.

2)  On the assumption that a surge due to the electrical storm blew the
   network card via the phone line
   -   What system can I use to protect the phone line from future
       problems

Unplug everything - is the solution employed by friends of mine on Dartmoor...

   -   Any idea how I can find a replacement network card?



Network card on what? PCI, internal to printer... ?



3)  Any suggestions for a Debian compatible scanner / printer. Last time I
   saw the list a lot of people were happy with Epson. Samsung seems to
   have systems available

HP. We have an old HP photo smart and it "just works" via its Ethernet port - can print & scan from the desktop - looking at a newer HP soon too (to replace the now dead HP LaserJet - which also "just worked") and have no reason to think it won't "just work" either...


Google android KitKat seems to support HP printers too.

Gordon


--
The Mailing List for the Devon & Cornwall LUG
http://mailman.dclug.org.uk/listinfo/list
FAQ: http://www.dcglug.org.uk/listfaq


---