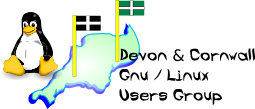 [ Date Index ] [ Thread Index ] [ <= Previous by date / thread ] [ Next by date / thread => ]
Re: [LUG] New tablet computer
Subject: Re: [LUG] New tablet computer
From: Roland Tarver <roland.tarver@xxxxxxxxxxxxxx>
Date: Thu, 02 Jan 2014 12:26:10 +0000
Delivered-to: dclug@xxxxxxxxxxxxxxxxxxxxx
Dkim-signature: v=1; a=rsa-sha256; c=relaxed/relaxed; d=googlemail.com; s=20120113; h=message-id:date:from:user-agent:mime-version:to:subject:references :in-reply-to:content-type:content-transfer-encoding; bh=/hQgDjCkz1p2XH3Q7+intplhuxEDzars7qcpUl48NlA=; b=nU/L2ZxtdreFJr5lgC5eHJz+vj5i2CZxX/1wzeMSXZ/btczilJgdWlNMY/uNq5+/Dp PgnZ8wijs8TumW1g1hEkyliZQSN/uJ3tt/12nHAYTINGmHaHyw8gfzirImBSG5aB8DVU Yi/dU8pT0mnEHjYmozmrHnc2YvzPtpkPAWr65j4HJzsskN7Tl8P8Ye9LroJiJuhIaVFl xUukNHPWBs+CidIhBlQi+t0qK4ZGfZ1d2vl7F26UmUZpz1wJrVgIdf7hEwXu4XXzeqU1 FnbB5/oRSJAA12Hh+maXwj60sgDKNBs5XhRp3hXRYVTtCZlJnnb9V4oz0H3FXh5vJOuI 1/yQ==
---

On 02/01/14 08:29, Neil Winchurst wrote:


On 01/01/14 21:53, Tom wrote:



On 01/01/14 17:49, Simon Avery wrote:





> If your wife does much typing then maybe reconsidering is an
option? If
> it's just web browsing with the odd facebook comment, she'll
prolly be
> okay with a tablet and if so, the Nexus is dandy.

You can connect a USB keyboard to just about any Android tablet.


Yes, I'm aware of the concept. But at that point, I do wonder why you
wouldn't just have a laptop instead.





Have you ever tried taking the keyboard of a laptop?
You can have a tablet - and turn it into a laptop when you feel like
it!!!
Tom te tom te tom





I have never used a tablet, ever. I do have a smart phone running
Android. I have never ever had anything to do with any form of Apple
computer, so I am concerned that I will not be able to help if she
finishes up with an iPad.

This is the reason I am hoping she will choose something like a Samsung.
I might have a chance then. Even better a laptop where I could install
Linux. However, her money, her choice.

Neil





Perhaps something from the Asus transformer range, or a laptop with a touch screen?


Cheers roly :-)

--
The Mailing List for the Devon & Cornwall LUG
http://mailman.dclug.org.uk/listinfo/list
FAQ: http://www.dcglug.org.uk/listfaq


---