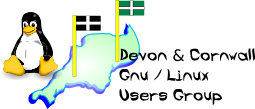 [ Date Index ] [ Thread Index ] [ <= Previous by date / thread ] [ Next by date / thread => ]
Re: [LUG] New tablet computer
Subject: Re: [LUG] New tablet computer
From: Tom <madtom1999@xxxxxxxxxxxxxx>
Date: Wed, 01 Jan 2014 16:33:31 +0000
Delivered-to: dclug@xxxxxxxxxxxxxxxxxxxxx
Dkim-signature: v=1; a=rsa-sha256; c=relaxed/relaxed; d=googlemail.com; s=20120113; h=message-id:date:from:user-agent:mime-version:to:subject:references :in-reply-to:content-type; bh=G1iiQit/vA7vMJBPEc2j9819+Pk+3MASqeaCXPK4LFo=; b=XY6x+p5WZvXws/5HYRs+0jNfKQsHMp/tn8RvYtUT1PqNsv4DSTO9OAvw/imz4v6d0S qjnCSlSjMx5VzkTqiPXD3MiIdXHLg+i/HR3uYox1O8fI0c9Wa1PKDcr5SzsFpxqD9tt5 WjOYSZCTNeAG/gmNo21OiXHznSHZNOHtqiQ+YDoz7ANNPhQdDXyThnqGFw1U+W5ePm5N +SE//oNLdNn8IXiIVLRfoKesRe8TOv2id5HyALThce6/8w8qu00Vi8NTKS2fWbiA52VQ nqkZLO29US+i529WzasytQIYuRLiK3zF2PiS5woXZ9D3yQXp8GHCedDBGCV1ErY83fiO eigQ==
---
On 01/01/14 16:25, Simon Avery wrote:

I have a nexus 7. It is very nice and it's hard to fault it as a tablet.

However - I don't often use it - only for occasional spodding in front of the tv. The reason is mostly I *hate* typing with it - but that's a tablet and phone issue, rather than the Nexus.



If your wife does much typing then maybe reconsidering is an option? If it's just web browsing with the odd facebook comment, she'll prolly be okay with a tablet and if so, the Nexus is dandy.




I bought my daughter a 7" tablet and a case with a keyboard in it. As the idiots in the computer shop in Holsworthy are refurbishing over peak period(????) I havent go the USB->microUSB adapter to see if the keyboard is any good. The tablet seems fine for £65
Tom te tom te tom

-- 
The Mailing List for the Devon & Cornwall LUG
http://mailman.dclug.org.uk/listinfo/list
FAQ: http://www.dcglug.org.uk/listfaq

---