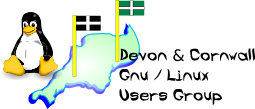 [ Date Index ] [ Thread Index ] [ <= Previous by date / thread ] [ Next by date / thread => ]
Re: [LUG] Talktalk fttc Exwick
Subject: Re: [LUG] Talktalk fttc Exwick
From: Daniel Robinson <manipula@xxxxxxxxx>
Date: Wed, 1 Jan 2014 13:23:38 +0000
Delivered-to: dclug@xxxxxxxxxxxxxxxxxxxxx
Dkim-signature: v=1; a=rsa-sha256; c=relaxed/relaxed; d=gmail.com; s=20120113; h=mime-version:in-reply-to:references:date:message-id:subject:from:to :content-type; bh=DYlBS/0UfjIHfYP9FmdJ95ytfB6v74ZZhmvyD3DMiWA=; b=JuWQgLrEJTH+TIuXON0TiHXfvBjrKJvfRYev6RBGb7SWKxVdyLl+119CM0kOUjKRUt xNp5nr54VTdkaCFzDcmlEzXmRchnz2ZEGkjGnQIhOEb04WSRO7z5CD3TneycjhvmVLHx 9ELDiOGiNgxSboGrfWBFuBm/6Tko2ELIQ+L9uISkvLYVbIxPMRtvrRbcs8OkB0vgYhCU dcsNAQ3X+PlOVmgqBmLGxK4KkvC6I7FPON6mhIXzRzTinEbJliphUOEYVU582g7+0duW 61pmnWiENLlihFVWjBMOOIrNfC14RDgqSG9POW6Z9jJWZq0diL7BGLOcqFrANmBu7IQc iWoA==
---
Well.. Talktalk customer service is excellent! although they didnt fix my problem.
They answered the phone within one ring...
The guy on the phone knew what he was talking about and had already run line tests and such by the time i had finished telling him about my night out.
The call was passed to the manager where i then said how excellent talktalk service is.
I really can not reccommend them enough. They have come on leaps and bounds in the last few years.
I used to tell people to avoid talktalk now i cant reccommend them enough.
Pleased to be with them... Cheesed off that i am without internet though.
What are other peoples recent experiences with talktalk?
-- 
The Mailing List for the Devon & Cornwall LUG
http://mailman.dclug.org.uk/listinfo/list
FAQ: http://www.dcglug.org.uk/listfaq

---