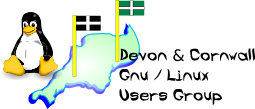 [ Date Index ] [ Thread Index ] [ <= Previous by date / thread ] [ Next by date / thread => ]
Re: [LUG] ghostery
Subject: Re: [LUG] ghostery
From: Tom <madtom1999@xxxxxxxxxxxxxx>
Date: Mon, 25 Nov 2013 21:02:16 +0000
Delivered-to: dclug@xxxxxxxxxxxxxxxxxxxxx
Dkim-signature: v=1; a=rsa-sha256; c=relaxed/relaxed; d=googlemail.com; s=20120113; h=message-id:date:from:user-agent:mime-version:to:subject:references :in-reply-to:content-type:content-transfer-encoding; bh=6H5LOrLIoHN3ykDjwDpkHOAzJIkf9c9WQKQZtaPGe8g=; b=MLYcHbVyBaCBHkfKTbZVm+lXmNq4BNnR5kZMIOgt/0hGY8JxczTlGt74knt3/Atv++ cyUis19iUJAz/c+8ak3wUPThrkTHmRox2OrPrv4vu2RV0H/P8Y/nscA2nusoPtaOS1xd poHmEl2LBXBbVHbJ5O/POHLh1UgRMtZOWM+1Ov5BVdqKrcPZd7AuezYARsHC+7ZhoWBj xzydqoatQwXP3Btkcd3g95MhZ63/rfb+jKOGo9VykriRGQK716iUvgeWTRabKL1MvBPI Zq+7TfMywDTE3boIfPv2sXNj97pJimCLvnoIUbWOZY2TrbRE/ctR2xxrq0yxXjhGuOtR EQqQ==
---

On 23/11/13 14:00, Gordon Henderson wrote:


On Sat, 23 Nov 2013, Tom wrote:



Anybody use ghostery or other tracking blocker? Just wondering how effective/damaging it can be?





I've been using Ghostery for a long time now. Not sure just how effective it is, but when it tells me it's blocked 15 trackers on a site, then I have to wonder just how slow that site would have been had I not been using it...



I also use flashblock and adblock+



I occasionally get issues with flashblock, so some sites are whitelisted (e.g. bbc.co.uk and youtube) vimeo used to be an issue, seems less-so now.



And some sites can tell when you're using adblock+ and whinge.

However I don't seem to be missing anything much.

If you want to really scare yourself, install collusion too...

Gordon


I thought I'd give it a roll - I've not found any problems yet but everything is so much faster!!!!!

Tom te tom te tom

--
The Mailing List for the Devon & Cornwall LUG
http://mailman.dclug.org.uk/listinfo/list
FAQ: http://www.dcglug.org.uk/listfaq


---