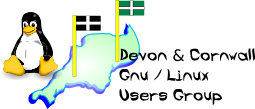 [ Date Index ] [ Thread Index ] [ <= Previous by date / thread ] [ Next by date / thread => ]
[LUG] Swap not swap
To: "dclug.org.uk" <list@xxxxxxxxxxxx>
Subject: [LUG] Swap not swap
From: Philip Hudson <phil.hudson@xxxxxxxxx>
Date: Mon, 18 Nov 2013 13:05:27 +0000
Delivered-to: dclug@xxxxxxxxxxxxxxxxxxxxx
Dkim-signature: v=1; a=rsa-sha256; c=relaxed/relaxed; d=gmail.com; s=20120113; h=mime-version:sender:from:date:message-id:subject:to:content-type; bh=JsXg5rUKEt7r2RXMaR+p/hGgQ83i/VUK4Wmppi1sago=; b=PRrXgi3klzcP/lc1Uykl6ULEGHesvnLKPFGx3eHzrGoKq0lkVkKTIVeg98bRF3gGjK +ogJCabbTB3Lvmp22V+It/fuax8DPKrn8T9Hy5vUyt7qpK28b97PfBckGsLdd6RJBOF8 ByUyHe81GBcjcfFxu9jl3ebIrGwSBlDhE6Bjeny8k3uwDwHT2cd2XLbaog7HCe3lZ/Um fzmWwfeQZMQCDUqj5SjA4rqxLEd1xUV1CRJHXXoEM9Ks0JRri6hKBwiE5hLiRLBCaiPU xW+v0p0yaH6c65WmOKx8G92YXSB2/a2/S+T1dZfMtD9/3AuhlE7wfSi9igVsWo4KFR6+ yYog==
---
Performance has suddenly gone to hell on a x86_64 machine running debian testing. I noticed in htop that nothing was ever showing in swap, so I checked with 'swapon -s', expecting to find that swap was off for some reason, but instead got this:
Filename                 Type            Size    Used    Priority
/dev/sda5                partition       4805628 0       -1
So the correct partition is allocated as swap as per /etc/fstab, but that "Used" figure of zero is bugging me. The machine has 2GB RAM, which is usually 90%+ allocated according to htop.


Anyone recognize this?

-- 
The Mailing List for the Devon & Cornwall LUG
http://mailman.dclug.org.uk/listinfo/list
FAQ: http://www.dcglug.org.uk/listfaq

---