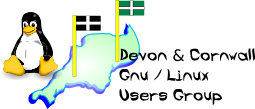 [ Date Index ] [ Thread Index ] [ <= Previous by date / thread ] [ Next by date / thread => ]
Re: [LUG] current routers for cable
Subject: Re: [LUG] current routers for cable
From: Adrian Midgley <amidgley@xxxxxxxxx>
Date: Fri, 15 Nov 2013 20:19:38 +0000
Delivered-to: dclug@xxxxxxxxxxxxxxxxxxxxx
Dkim-signature: v=1; a=rsa-sha256; c=relaxed/relaxed; d=gmail.com; s=20120113; h=mime-version:in-reply-to:references:date:message-id:subject:from:to :content-type; bh=DGsda0QcF+1NK6wfpsvZmJKbXFFdMLmmh27+Fbjl1aE=; b=Abo2Nm1KQuIExpID8CDWgwQlIdvYDgraJq0EIBt6ghEsqQ6hgZIddBl9k2xhnOEt5p qnzVLXl+tQt3LmeFDgkXmaIunCRdSFUMI3wFhwtcI5P2gtAJe7fkTyMFz+XvLIB9ASgW q2yfDEj8d3cflfDylwUuTdzJydDJy8TtnEWfsdyyySMVvJ3ugw5rgTl+rbKVAbSOffMK 70sE/2ti5/3e//jjO/oPENecFe5kg+m5wvZZZoWJ8D8P5TtI7U9ClShQzp/DGu7N9TiR VQymzz9+9S+r+nH09sNYmLAqT0KPyXler6A50nioZbZkTFKpHxI99a0doNqhcEytp/mQ D+4g==
---
It would. ÂBut it is 11 years old.
I did once upon a time use a white box with a spare network card, running off the BT Home Highway ISDN I had then.
And I still want radio, OTOH I suppose I could use madam's Mac Mini as the radio set.
-- 
The Mailing List for the Devon & Cornwall LUG
http://mailman.dclug.org.uk/listinfo/list
FAQ: http://www.dcglug.org.uk/listfaq

---