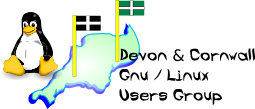 [ Date Index ] [ Thread Index ] [ <= Previous by date / thread ] [ Next by date / thread => ]
Re: [LUG] OT: USB hub
Subject: Re: [LUG] OT: USB hub
From: Tom <madtom1999@xxxxxxxxxxxxxx>
Date: Thu, 07 Nov 2013 18:24:53 +0000
Delivered-to: dclug@xxxxxxxxxxxxxxxxxxxxx
Dkim-signature: v=1; a=rsa-sha256; c=relaxed/relaxed; d=googlemail.com; s=20120113; h=message-id:date:from:user-agent:mime-version:to:subject:references :in-reply-to:content-type; bh=PwDLT2q/41ST0Bb/9apSmh6KwUf2yx5Vxg/vGnBw228=; b=fdy5XRmlrs3QBYK/HwEpl4MvLfyCpeRp2Q0fhwvNDj8I9okhWU5dKTmH/XR2znfHah z3EcsI3TUy+lvQxDZi+GMQ2iDinFsRlDJvwpSsCzaGa+sHssP658YOOueXMTfx1YPu9O tTZBBeWCsAtnrmo3xHn6Mou2G5W8bIjcPkMkAIjv3Z3lmu/cZ97/qkodO9dUfV016eMQ HoS3C61JMy8o1bkeaEe96ftuAwEjMWXW+XvJKrcCw2921tOdRjCfFmCjw5sFy5ugoT7u 3NR40oXHGLmY1Bn+Gf58NjQtFozzHoHljSqmmiEoDyYuKTAGtp2ebvK7ibvZKJkAQKdW 0TxQ==
---
On 07/11/13 17:56, Brad Rogers wrote:

On Thu, 07 Nov 2013 17:10:20 +0000
Tom <madtom1999@xxxxxxxxxxxxxx> wrote:

Hello Tom,



That is an international standard



Ah, standards.  I love 'em;  So many to choose from.   ;-)

In the early days of such things, as often as not, the +ve would be on
the outer part.  That never made sense to me.  Admittedly, at 5V any
harm to either person or equipment would most likely be minimal, but
there's always a risk.






I was looking at doing some chip design lately and as far as I could tell the process I was looking at could allow you to make a chip that would take anything from 2.5v DC (any polarity) to 250V ac as an input and provide 5V DC at 1amp for about 30p in mass production! I say 'as far as I could tell' cos they wanted £40K upfront for access to the real details... and no manufacturer would buy something that would make their product semi-eternal!
Tom te tom te tom

-- 
The Mailing List for the Devon & Cornwall LUG
http://mailman.dclug.org.uk/listinfo/list
FAQ: http://www.dcglug.org.uk/listfaq

---