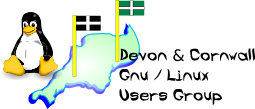 [ Date Index ] [ Thread Index ] [ <= Previous by date / thread ] [ Next by date / thread => ]
[LUG] OT: USB hub
To: "dclug.org.uk" <list@xxxxxxxxxxxx>
Subject: [LUG] OT: USB hub
From: Philip Hudson <phil.hudson@xxxxxxxxx>
Date: Wed, 6 Nov 2013 17:05:23 +0000
Delivered-to: dclug@xxxxxxxxxxxxxxxxxxxxx
Dkim-signature: v=1; a=rsa-sha256; c=relaxed/relaxed; d=gmail.com; s=20120113; h=mime-version:sender:from:date:message-id:subject:to:content-type; bh=qJYR6h1FXCNDfMfTW5P7Hg/cgZhkQv+8hHzjD/n4ApA=; b=fU3AKxgyB69rw1kwQ7oZ2IVEFj4Oug4bwTUcnIhny0IIK7YFqSAZHCJc4bxDoH1zhN ChGmbHESir25vYyebCXjnSih7NPGwcOltqJXZH/cn9yfl6XrC92cw050TVXyY2iJicw4 6THNey290OWJZ1Il2QNfaICVm24jzM7uB+O7NtPzBO94C0bs5pHH0tAuT+p4E3EZwk7q D95wraMlN7x805GI1eprQl0mOqXRc9lS/UIBu5PYyBOdYWXqkXFMk2rrNouw130BiwLt x20cwzI3WWkETvgC9JZx6aXsbzvYMDEDYcxNXzr62Ss1bTglpJ1ZDT9n1/iJrejbD2ET yLhQ==
---
I hate hardware.
I've dug out a no-name 4-port USB 2.0 powered hub which is not attached to its power adapter. Any ideas on how I can work out the voltage and polarity either from first principles or the following clues?
Text on the case:


Top:


USB 2.0 4 PORT HUB

H. SPD (next to an LED)

PWR (next to an LED)


Bottom:

Note
Keep away from water

Do not drop

S/N: 000558

Made in Taiwan


That is it. I'm not kidding. That. Is. It.


The power socket looks like it's expecting a 1/4-inch hollow-tip jack.


-- 
The Mailing List for the Devon & Cornwall LUG
http://mailman.dclug.org.uk/listinfo/list
FAQ: http://www.dcglug.org.uk/listfaq

---