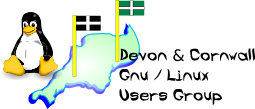 [ Date Index ] [ Thread Index ] [ <= Previous by date / thread ] [ Next by date / thread => ]
Re: [LUG] Server Conf + VCS - Bad Idea?
Subject: Re: [LUG] Server Conf + VCS - Bad Idea?
From: Simon Avery <digdilem@xxxxxxxxx>
Date: Sat, 2 Nov 2013 20:28:03 +0000
Delivered-to: dclug@xxxxxxxxxxxxxxxxxxxxx
Dkim-signature: v=1; a=rsa-sha256; c=relaxed/relaxed; d=gmail.com; s=20120113; h=mime-version:in-reply-to:references:date:message-id:subject:from:to :content-type; bh=CgWi5SmPSs8j5KJJvzmnEKSCBDoJ59dqVZBnpCwKn3I=; b=bAHXCTxT4M8KT62MNXpWeNe++LdnrSX+1AGsORwRhshzNUGHIyHQPxTYH8woPmUxya TUuU3VcqE99TUa6o1heKFMxckBdt73Ga7F5i1FwMudeJE3D9jBrBjMgArWvqzPMea72R SrUdSExfrfw+wq8/gSLL0YLyJuVweGLEVsIRgZqn/GNAqsD9X63NYmUQIf0j6LuypdCb ZidP15X26xK3NMKxU3CqeJHDkQTFgwgXk6l0Wq+TUe2iTCYwd4PdqQuo1EGfZ85xRibE zW/KZXtxPlFe8OQTAiS0yV6ovNF7mDzo5Fv2IGyR9HE12FR5gywzYms1qiWVu9NJTv3q uscQ==
---
For the backup side, what would this offer that something like backup-manager, which creates daily backups and manages them incrementally, doesn't already?  Screw up a config, fish an old one out of those backups.

If it's for group management, puppet or similar for managing similar servers (with unique variations) might already provide what you want.


Of course, if you're looking to invent something, crack on! No system is perfect yet!

-- 
The Mailing List for the Devon & Cornwall LUG
http://mailman.dclug.org.uk/listinfo/list
FAQ: http://www.dcglug.org.uk/listfaq

---