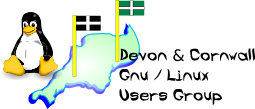 [ Date Index ] [ Thread Index ] [ <= Previous by date / thread ] [ Next by date / thread => ]
Re: [LUG] Fwd: UK 'misled' on broadband speeds
Subject: Re: [LUG] Fwd: UK 'misled' on broadband speeds
From: Steven CÃtà <steven.cote@xxxxxxxxx>
Date: Tue, 27 Jul 2010 11:44:59 +0100
Delivered-to: dclug@xxxxxxxxxxxxxxxxxxxxx
Dkim-signature: v=1; a=rsa-sha256; c=relaxed/relaxed; d=gmail.com; s=gamma; h=domainkey-signature:mime-version:received:received:in-reply-to :references:date:message-id:subject:from:to:content-type; bh=tjZo5NE8ZmU2ezwNrwtzDDFfZ9hu2V0jG82ds2DOOXQ=; b=EEwMEB6vXT9PO/LcP7YKYOBLtRX2YoDppjc2n8/UkQqsArUKkuuqHl0OL1Qf0KXaRP 2r2wg8SZu+r0I1y+rlk+5G+48gtfOQS0/PUjz4VrebRllbzpJW8RpPWczjm5mjz5kUvr BFWnTLTiyovjU42txZCILOWbyZG/sIrZzytUk=
---
I cant find a single provider that will allow me a monthly contract without a setup fee of 3 or 4 * monthly charge.

I can find ones without the setup charge but then I'm paying for >8M when I can only get 512k so its not worth it. I would imagine half of rural Devon/Cornwall is in a similar position.

The only way you'll get a monthly contract and no set-up fee is by going with someone that has their own kit in the cabinet. BT Wholesale charges ISP's a connection fee for every subscriber. I'm not sure how much it is now, but a few years ago it was about Â50. So if the ISP doesn't have you locked into a contract, they'll pass that fee on to you rather than try and recoup it over the course of a year.
-- 
The Mailing List for the Devon & Cornwall LUG
http://mailman.dclug.org.uk/listinfo/list
FAQ: http://www.dcglug.org.uk/listfaq

---