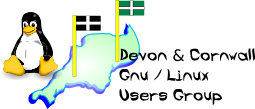 [ Date Index ] [ Thread Index ] [ <= Previous by date / thread ] [ Next by date / thread => ]
Re: [LUG] What's the equivalent of Audacity?
Subject: Re: [LUG] What's the equivalent of Audacity?
From: Michael Mortimore <nospamformike@xxxxxxxxx>
Date: Thu, 08 Jul 2010 22:21:11 +0100
Delivered-to: dclug@xxxxxxxxxxxxxxxxxxxxx
Dkim-signature: v=1; a=rsa-sha256; c=relaxed/relaxed; d=gmail.com; s=gamma; h=domainkey-signature:received:received:message-id:date:from :user-agent:mime-version:to:subject:references:in-reply-to :content-type:content-transfer-encoding; bh=8LinOJT0okl9qEk/rKJlxR54Zd7B77zWP1cgDC2NP58=; b=XkGceIegh5r1owQH8foqcbAbLfdasbZvcOlWltOviMMYNoleM5WZmSjPjdWUXNje0t m/XLGxSKm1WFgIsp3CwrXjwjsowMtUSM7mkJCWwwfrJGrno4Jnq3uiesPYBW9uJaRNiu hcAiU6JWrMtsZM74FFprJiHMjYLugENYjCASU=
---

 On 07/07/10 21:57, Grant Sewell wrote:


It has to be something that is *like* Audacity in some respect, and
something that costs money too.  Windows programs are preferred.

Goldwave is a program I have used in the past. Very similar to audacity from memory. I'm pretty sure it cost money but don't ask me how much.


--
The Mailing List for the Devon & Cornwall LUG
http://mailman.dclug.org.uk/listinfo/list
FAQ: http://www.dcglug.org.uk/listfaq


---