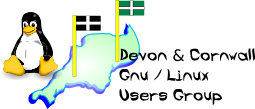 [ Date Index ] [ Thread Index ] [ <= Previous by date / thread ] [ Next by date / thread => ]
Re: [LUG] Connecting two points 500m apart
---

On Wed, 16 Jun 2010, Rob Beard wrote:



There were the mainstay of the ISP business in the mid 90's. I was
working for one then and we had kilostream & megastream lines going all
over the country from our POPs in Bristol, London, B'Ham & Manchester...




Wow, they had copper going all that way?

Yes, and fibre, but the lines weren't end to end. They'd go into part of the BT "network" and pop out the other end - that was (and still is) traditional "leased line" connectivity. Seems to be being replaced by LAN extensions these days, but I think you can still get 2Mb leased lines from BT and others, although these days they'll probably try and sell you MPLS or something equally useless.
So I presume Kilostream and Megastream was the predecessor to ADSL, SDSL and Fibre?
Not quite. They were point to point symmetric services and un-contended from your premises to the ISPs POP. (Or a private WAN between your own offices) The telephone exchange wasn't really a concern in all this - BT just charged on distance according to some rules only they knew...
They were synchronous serial likes, so you usually ran PPP or (C)HDLC down them with suitable media converters at each end (often Cisco routers or what we used which was BSDi Unix boxes stuffed full of dual-port E1 cards - I built them and used a mobo with 4 ISA slots and 3 PCI slots - and filled all slots with E1 or Ethernet cards! 8 E1 sockets and 3 Ethernet sockets for half the price of a Cisco E1 line card...)
If your leased line was to an ISP for Internet connectivity, you then hoped that the ISPs own network was un-contended, but way back then, they weren't. Tales of ISPs putting 20-30 Kilostream customers down a single Kilostream link were legion... Anyway, in '95 emails were text and so was the web! (but things were a changing - and fast!)
(And I knew of one ISP who sold a customer a 2Mb connection yet only had 2 x 128Kb connections from that POP to the rest of their network...)
Interesting stuff, I'll have to do a bit of reading up, I do enjoy reading up on this old technology, probably a bit sad and no doubt not much use these days but it keeps me out of trouble when the wife is out.
I'm trying to forget it... Whilst I had some great opportunitys and did some good stuff at the time, it wasn't that happy a time for me.


Gordon

--
The Mailing List for the Devon & Cornwall LUG
http://mailman.dclug.org.uk/listinfo/list
FAQ: http://www.dcglug.org.uk/linux_adm/list-faq.html


---