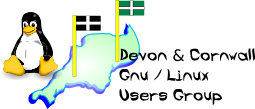 [ Date Index ] [ Thread Index ] [ <= Previous by date / thread ] [ Next by date / thread => ]
Re: [LUG] CMS suggestions?
---
On 27/03/2010 19:58, Martijn Grooten wrote:
I am the webmaster of a small independent school, which means the
administrator asks me to put this on, or that that off the website and
I edit the relevant files in vim and upload them to their server using
gftp. Which is nice in a geeky way, but unnecessarily complicated.

So I'm looking for a CMS that enables the administrator to make all
the basic changes herself. (I don't think she knows HTML, but she's
not computer illiterate either.) I was thinking of using Wordpress,
which I'm quite familiar with and which requires little effort to be
used in a non-blog environment, but I suppose it's not ideal for a
site that mostly consists of static pages. So I was wondering what
would be more suitable. In particular, it would be great if the CMS
has a tool that lets you manage calendars, where events disappear
automatically off the website once the event has finished.

Any suggestions?

Thanks.

Martijn.

  
If you're looking to easily manage content then MODx is definitely the way to go in my opinion. It's very easy to learn and use from a developers point of view too.

-- 
The Mailing List for the Devon & Cornwall LUG
http://mailman.dclug.org.uk/listinfo/list
FAQ: http://www.dcglug.org.uk/linux_adm/list-faq.html

---