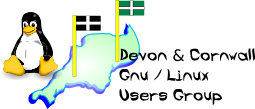 [ Date Index ] [ Thread Index ] [ <= Previous by date / thread ] [ Next by date / thread => ]
Re: [LUG] Recipes
---

Julian Hall wrote:


Neil Winchurst wrote:



I used to create databases for small companies, so I could write one
myself if there were a suitable program in Linux. Sadly there is no
Linux equivalent of Borland Paradox or MS Access yet. Yes, I know about
Kexi, OO Base etc, but they are not yet as good as the Windows databases
were 20 years ago.

In fact I wrote a database for a local restaurant, when I lived in
Bristol, which the owner wanted for exactly the same purpose. He had his
recipes on bits of paper all over the place and he wanted a database to
store them and to print them out as necessary. That was in fact the last
database that I set up before moving to Devon.

Neil


SQL? Once the database is written it's then a (relatively) simple matter of writing the web and/or local interface. In fact there's no reason a web front-end couldn't be used locally anyway and kill two birds with one stone. I'd suggest PHP for that (not that I've used it personally) or ASP (which I have). Of the two I suspect PHP has more expertise to help here.




At the risk of seeming modest I used to write asp (vb not .net) to killer level - even before I discovered you could do OO in it. I went to an advanced ASP.NET training course and, while liking it a lot, didnt find anything 'new' in it. However being proprietary I wouldnt touch either with a barge pole now. But as the man said - get the DB backend sorted and the GUI is mostly cut and paste. It did occur to me however that as what your basically asking for is a sort of BOM/MRP that one of the open erp systems might be worth looking at.

Tom te tom te tom

--
The Mailing List for the Devon & Cornwall LUG
http://mailman.dclug.org.uk/listinfo/list
FAQ: http://www.dcglug.org.uk/linux_adm/list-faq.html


---