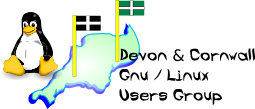 [ Date Index ] [ Thread Index ] [ <= Previous by date / thread ] [ Next by date / thread => ]
Re: [LUG] OT: Broadband Options (Again)
Subject: Re: [LUG] OT: Broadband Options (Again)
From: David Vanstone <vanstone.david@xxxxxxxxxxxxxx>
Date: Thu, 29 Oct 2009 12:32:08 +0000
Dkim-signature: v=1; a=rsa-sha256; c=relaxed/relaxed; d=googlemail.com; s=gamma; h=domainkey-signature:received:received:message-id :disposition-notification-to:date:from:user-agent:mime-version:to :subject:references:in-reply-to:content-type :content-transfer-encoding; bh=ZAgvDhbUsy+eyqhEPoo74vBNcSaP0Zi5IH5bdqtbc8g=; b=lUuNFfZTLbtmGUFTBg1yp2F5UOBRY7BczwXRdqnUtfLhS6mMwIBf33hg06lT6xsS9D dOg7sZWFtMMNxKFvR98U3h4AQs/YvFxpXdSP5PHy2sTKctevb9Yr3DVXfbGv0XsLKrkV v6cp9eWJ7sn45Z6K/yT9rPnrhto56UEiFP/9k=
---

Rob Beard wrote:


tom wrote:



Terry Hill wrote:



Sorry to trawl this old gem up again, but I'm moving in a couple of
weeks and it's time to sort the broadband out.

I've been with Tiscali for the last couple of years, and they're fine
until you have a problem, then they become worse than useless.  The
support is overseas and the support people read off a crib sheet of
some sort, seemingly with only a cursory knowledge of what they are
doing.

So who do you use at the moment, whats the support like and have you
found the holy grail of an unlimited connection without paying a
fortune?

Right now I'm considering heading to BT, although their unlimited
package is quite expensive imo...



I had to change recently and the cheapest I could find for my genitalia shrinking 512k/6Gig allowance was Namesco. However I've since seen a 3G one for cheaper which would ba a good way of avoiding the 50p tax etc...


Tom te tom te tom




Which is okay assuming you can get good reception (I can't unfortunately at home, but on pre-pay I find my Vodafone modem comes in handy occasionally).



By the way, Terry, what exchange are you on?



If you enter your phone number in here we'd be able to better advise (you may be lucky and have the option of maybe taking an LLU service)...



http://www.samknows.com/broadband/search.php

Rob



Hi, i am a plusnet user, on the fastest connection, 8mb all the time, only give you 15 gig a month but you can download all you want from midnight till 8 in the morning. Great for downloading if you have a newsgroup account. I have downloaded nearly 220 gig in a month and they have never queried. My TB hdd is looking a bit sorry for itself atm. :) be careful they do count upload as download in to 15 gig.

Check there agreements, there is no fair usage policy as far as i can see

Hope this helps

Dave

--
The Mailing List for the Devon & Cornwall LUG
http://mailman.dclug.org.uk/listinfo/list
FAQ: http://www.dcglug.org.uk/linux_adm/list-faq.html




---