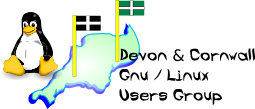 [ Date Index ] [ Thread Index ] [ <= Previous by date / thread ] [ Next by date / thread => ]
Re: [LUG] Network Switches
Subject: Re: [LUG] Network Switches
From: Gordon Henderson <gordon+dcglug@xxxxxxxxxx>
Date: Mon, 14 Sep 2009 10:06:47 +0100 (BST)
Distribution: world
---

On Mon, 14 Sep 2009, Rob Beard wrote:


This is what we did with the LTSP project in Exwick. The server has a 1Gbit port connected to a 1Gbit switch, each client (6 in total) connect to the server at 100Mbit, so each machine should get a full 100Mbit to the server.
FWIW: I've made some biggish network out of 100Mb switches - one over 400 PCs. Rarely did we find the physical network was an issue - mostly it was underpowered servers. A modern (2006+) server ought to be able to fully saturate 100Mb though, however a 100Mb network shoulf still be fast enough for most small office needs.
A local school where I installed a phone system has what I might consider the worst network ever - they have about 12 desks with switches daisy-chained together, phones used a switches (2 port) and network links, a right dendrite mess of it all - yet it works very well for them. (mostly thin clients booting edubuntu from what I could tell - with 2 Windows PCs running Sage - data held on a central Linux server)

But if your problem is a slow internet connection speed over 15 machines then



I don't think that's his issue here...

Gordon

--
The Mailing List for the Devon & Cornwall LUG
http://mailman.dclug.org.uk/listinfo/list
FAQ: http://www.dcglug.org.uk/linux_adm/list-faq.html




---