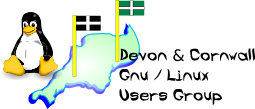 [ Date Index ] [ Thread Index ] [ <= Previous by date / thread ] [ Next by date / thread => ]
Re: [LUG] Mounting Partitions
---

On Thu, 11 Jun 2009, Austin Gossmeyer wrote:



If I tried to pitch this how much would it cost to have it set-up?



Well, that's the million dollar question...


It's not the actual costs of building it that's the real issue - it's the on-going support - what happens if it goes wrong, loses data, etc.
The boxes could be manufactured for a base cost of under £600 unless you wanted posh options like redundant PSUs.
There is the danger of putting too much into one box though - we all know we can do it, but personally, I'm all for having dedicated appliances to split functionality.


  This is the Unix philosophy: Write programs that do one thing and do it
  well.

I apply it to "servers" too.

However, a complete solution could be readily engineered -

* Firewall + cache/proxy/dhcp/dns
        Maybe PDC functions/user editor module
        This doesn't even need disk drives - Squid can proxy into RAM
        just give it 4GB of RAM - that's probably enough and
        if it gets rebooted then *shrug*

* Fileserver + maybe intranet and local email
        Get credentials off PDC, or local.

* PBX

Put them all in matching shiney boxes and off you go ...

... As long as you can support them!

Gordon










Date: Thu, 11 Jun 2009 13:10:32 +0100
From: gordon+dcglug@xxxxxxxxxx
To: list@xxxxxxxxxxxxx
Subject: Re: [LUG] Mounting Partitions

On Thu, 11 Jun 2009, Austin Gossmeyer wrote:




Date: Thu, 11 Jun 2009 12:35:29 +0100
From: gordon+dcglug@xxxxxxxxxx
To: list@xxxxxxxxxxxxx
Subject: Re: [LUG] Mounting Partitions

On Thu, 11 Jun 2009, Austin Gossmeyer wrote:




You also don't say what the Internet b/w is... If it's ADSL or cable, (or
SWGFL) then RAID-0 might be overkill as you'll still be network b/w
bound... If Janet speeds then you might find the server is the bottleneck!




SWGFl is our isp.




I'm so sorry.



Thank you I am glad I am not the only one who think they are terrible.

We have also lost our connection so many times it is not funny. As I am
the low man on the totem pole it is unlikely it will ever change. :-(




Oops.

When we were involved, it was part of the Buckfastleigh Broadband Project
- which was a govt. sponsored project in investigate the impact of
broadband in a rural community... Anyway, SWGFL were starting their
roll-out in the SW and somehow we managed to persuade them to give us a
feed from the local primary school - so we got a 2Mb link to them and from
there via the 'grid' to the outside. (We got the school pushed to the top
of the list via some creating writing, getting DIY SOS involved, etc. too
as they're mostly local to the area :)

I understood that schools had a 3-year tie-in period - primarys were
getting 2Mb and secondarys 8Mb.... By now the initial tie-in must be over,
so any small school who's paying for a lesed line when a good ADSL
connection would do must be bonkers - however there is the nice promise of
a filtered and "school safe" web feed for them....

Damn. I'm in the wrong business - again. For a few days of my time I could
create a black box solution to give a school/college 2 LANS (admin,
teaching), filtered ADSL feed, small local fileserver with backup, cost
effective PBX, outsourced email, intranet/web server, blah, blah, blah.
We're back at school servers again /rant/

Gordon

--
The Mailing List for the Devon & Cornwall LUG
http://mailman.dclug.org.uk/listinfo/list
FAQ: http://www.dcglug.org.uk/linux_adm/list-faq.html




_________________________________________________________________
Windows Live?: Keep your life in sync.
http://windowslive.com/explore?ocid=TXT_TAGLM_WL_BR_life_in_synch_062009
-- 
The Mailing List for the Devon & Cornwall LUG
http://mailman.dclug.org.uk/listinfo/list
FAQ: http://www.dcglug.org.uk/linux_adm/list-faq.html

---