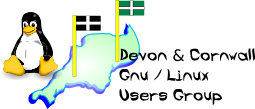 [ Date Index ] [ Thread Index ] [ <= Previous by date / thread ] [ Next by date / thread => ]
Re: [LUG] Nebie Question on Scripts
Subject: Re: [LUG] Nebie Question on Scripts
From: Simon Waters <simon@xxxxxxxxxxxxxx>
Date: Tue, 03 Jul 2007 23:59:41 +0100
Openpgp: id=8F455606
---
Peter Walker wrote:
> 
> Try
> 
> setenv PATH /usr/lib/jvm/java-6-sun-1.6.0.00/jre/bin/

I prefer the Larry Wall quote to csh answers, rather than the actual answer.

"...this does not mean that some of us should not want, in a rather
dispassionate sort of way, to put a bullet through csh's head."

    * Usenet article <1992Aug6.221512.5963@xxxxxxxxxxx> (1992)

So Tom C did....

Anyone would think those Perl folk have it in for Csh....

http://www.faqs.org/faqs/unix-faq/shell/csh-whynot/

It is rather dated - from the days when Bourne was the common Unix
shell, and the Korn shell was arriving - but hey I ain't never seen a
pretty Csh, and I don't think I've seen any on Linux. So perhaps there
is progress in Unix like operating systems - be it ever so slow.


Attachment: signature.asc
Description: OpenPGP digital signature
-- 
The Mailing List for the Devon & Cornwall LUG
http://mailman.dclug.org.uk/listinfo/list
FAQ: http://www.dcglug.org.uk/linux_adm/list-faq.html

---