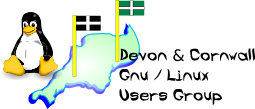 [ Date Index ] [ Thread Index ] [ <= Previous by date / thread ] [ Next by date / thread => ]
Re: [LUG] Open Schools Alliance
Subject: Re: [LUG] Open Schools Alliance
From: james kilty <james@xxxxxxxxxxxxxxxxx>
Date: Wed, 06 Dec 2006 10:45:38 +0000
---
Hello all

I am having conversations (phone and email) with a couple of the teachers involved with schools either using some GNU/Linux or having abandoned almost all GU/Linux. The contract system (Becta) seems insuperable although the system spec in schools.becta.org.uk (find technical specifications a .5Mb pdf or, alternatively a Word document, so highlighted) specifies documents to be in open document format. e.g.

"2.2.1 Text document applications
Design criteria
• Text document applications used in institutions shall provide the functionality to create, edit,
save and print documents in open standard file formats.
Version B, November 2005 http://www.becta.org.uk page 27 of 82
© Becta 2005 Technical policy and standards team
| Technical specification for institutional infrastructure
Becta
Text documents Plain text as (.txt) files
or Plain/Formatted text as Rich Text Format (.rtf) files
or Plain/Formatted text as OpenDocument (.odt) format"

and so it goes on with .odb etc. even saying proprietary formats should not be used for certain tasks.

The principle is

"Design criteria
• Pedagogical and administrative applications shall support open standards that allow the
import and export of data in a range of commonly used formats that are independent of a
particular platform."
and
"2.2 Standards for office productivity applications
Office Productivity applications provide text, spreadsheet, database and presentation slide viewing
and editing. There is a vast array of these types of applications, which are often packaged together as
an 'office suite'. Many of the formats that applications save data to are proprietary, with some being
considered to be de facto standards. Any office application used by institutions must be able to be
saved to (and so viewed by others) using a commonly agreed format that ensures an institution is not
locked into using specific software. The main aim is for all office based applications to provide
functionality to meet the specifications described here (whether licensed software, open source or
unlicensed freeware) and thus many application providers could supply the educational institution ICT
market."

I am asking my correspondents if I can pass on the details of our conversations (summary) as even where the school is Red Hat certified (or whatever) the main bulk of everything is Windows.

I found the requirement that all Pentium II's and above have to be registered within the system to be a severe limitation as they are all tied into the contract. But "Vista is a free
upgrade during the license period. As long as the annual fee is paid
access to all current versions is maintained." So, for £10 a seat they get the upgrade and can use it if their computers are up to it.

I am raising this with a governor of my local school (the largest in Cornwall) and hope to make some progress, at least to understand the limitations imposed on the system. It would be best if members interested (if they haven't already) talked to the IT managers in the schools involved with Linux (or abandoning it - not completely!) as my knowledge is skimpy to say the least. But I'll do what I can within my limitations.

-- 
The Mailing List for the Devon & Cornwall LUG
http://mailman.dclug.org.uk/listinfo/list
FAQ: http://www.dcglug.org.uk/linux_adm/list-faq.html

---