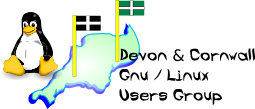 [ Date Index ] [ Thread Index ] [ <= Previous by date / thread ] [ Next by date / thread => ]
Re: [LUG] Software patent directive is history.
Subject: Re: [LUG] Software patent directive is history.
From: Neil Williams <linux@xxxxxxxxxxxxxx>
Date: Thu, 07 Jul 2005 15:23:02 +0100
---
-----BEGIN PGP SIGNED MESSAGE-----
Hash: SHA1
Tony Sumner wrote:
| On Thu, Jul 07, 2005 at 11:43:09AM +0100, Neil Williams wrote:
|
|> Don't compare hardware patents for physical inventions (ones that
|> you can trip over / walk into) with software that is a form of
|> speech.
|
| I am aware of the distinction. I thought I'd make the point that
| patents don't work very well for inventions either. cf
| http://www.researchoninnovation.org/patent.pdf
:-)
My comment about ICBM's was made before I knew about the events in
London - I wouldn't have put it that way if I'd known. Quite a horrible
comparison to London yesterday.
Can't help feeling that ID cards and a surveillance society has just
come a little bit closer; the reaction to this horror is going to make
security far more popular than scares about Big Brother and liberty. A
sad day indeed.
|> Arguing from the physical invention stand point will only lead to
|> confusion about what is and what is not a software patent.
|
| I wasn't intending to argue anything and I don't want to cause
| confusion but thanks for the exposition anyway.
That's OK.

- --
Neil Williams
=============
http://www.codehelp.co.uk/
http://www.dclug.org.uk/
http://www.isbn.org.uk/
http://sourceforge.net/projects/isbnsearch/
http://www.biglumber.com/x/web?qs=0x8801094A28BCB3E3
-----BEGIN PGP SIGNATURE-----
Version: GnuPG v1.4.0 (Darwin)
Comment: Using GnuPG with Thunderbird - http://enigmail.mozdev.org
iD8DBQFCzTrFk7DVr6iX/QIRAhXEAJ9A4JZjvBP8Ng2/Gnh24AX0rzCiEQCfXz7G
yW71iHwOXUHKCYdyKfhzLes=
=HyoG
-----END PGP SIGNATURE-----
--
The Mailing List for the Devon & Cornwall LUG
Mail majordomo@xxxxxxxxxxxxx with "unsubscribe list" in the
message body to unsubscribe. FAQ: www.dcglug.org.uk/linux_adm/list-faq.html


---