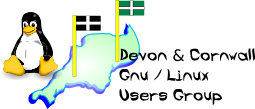 [ Date Index ] [ Thread Index ] [ <= Previous by date / thread ] [ Next by date / thread => ]
Re: [LUG] Microsoft in flying car FUD
Subject: Re: [LUG] Microsoft in flying car FUD
From: Neil Williams <linux@xxxxxxxxxxxxxx>
Date: Sun, 30 Jan 2005 16:02:53 +0000
---
On Sunday 30 January 2005 3:38 pm, Grant Sewell wrote:

On Sun, 30 Jan 2005 15:23:19 +0000
Neil Williams wrote:


Now, since many UK finance departments check mileage claims using the
same software,  . . . .




Then that's actually *good* news for all of us!  I'll explain:

1) Before a journey, check the mileage that MapPoint says it is.
2) Then check the *real* mileage using other methods.
3) Calculate the difference between the two.
4) You can now take plenty of *ahem* scenic detours...
5) Hand in your mileage claim that is (almost exactly) the same distance as
MapPoint produces.



Haven't seen the rest of the story then Grant?
:-)

http://www.theregister.co.uk/2005/01/26/ms_flying_car_sightings/
The suggested route starts in the middle of the Baltic Sea on a ferry from 
Stockholm to Helsinki. 
(!)
http://www.theregister.co.uk/2005/01/26/dudley_flying_car.png

http://www.theregister.co.uk/2005/01/28/flying_car_all_at_sea/
(the last one on that page has to be the best.)

Trust MS to make the bug so blindingly obvious that even a finance director 
would spot it! A difference of 4,000 miles on a journey of only 80 is a tad 
excessive! 
:-(

-- 

Neil Williams
=============
http://www.dcglug.org.uk/
http://www.nosoftwarepatents.com/
http://sourceforge.net/projects/isbnsearch/
http://www.neil.williamsleesmill.me.uk/
http://www.biglumber.com/x/web?qs=0x8801094A28BCB3E3


Attachment: pgp00087.pgp
Description: PGP signature
---