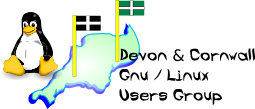 [ Date Index ] [ Thread Index ] [ <= Previous by date / thread ] [ Next by date / thread => ]
Re: [LUG] Microsoft in flying car FUD
Subject: Re: [LUG] Microsoft in flying car FUD
From: PL-J <peter@xxxxxxxxxxxxxxxxxxxx>
Date: Sun, 30 Jan 2005 16:01:29 +0000
Content-disposition: inline
---
Hi

On the subject of computers giving silly answers, (or programmers making silly 
mistakes), there is a story of a Artillery Computer which, in a test version 
of the software, tried to fly the proj all the way around the world.  What I 
mean is, say the tgt was one K east, it pointed the gun West, did its sums 
and then decide the tgt was out of range.  Spherical trigonometry or some 
such.

What fun!

Peter

--
The Mailing List for the Devon & Cornwall LUG
Mail majordomo@xxxxxxxxxxxxx with "unsubscribe list" in the
message body to unsubscribe.



---