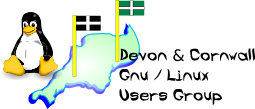 Devon & Cornwall Linux Users' Group
[ Date Index ][ Thread Index ]
[ <= Previous by date / thread ] [ Next by date / thread => ]
Re: [LUG] CSS reference extended, as requested
---
Subject: Re: [LUG] CSS reference extended, as requested
From: Kai Hendry <hendry@xxxxxxxxxxxxxx>
Date: Thu, 26 Jun 2003 21:17:18 +0300
Content-disposition: inline
Reply-to: list@xxxxxxxxxxxx
---
On Wed, Jun 25, 2003 at 01:06:04 +0100, Jonathan Melhuish wrote:
> Okay, so it's "forbidden" to use tables for page layout, but what *real* 
> reasons are there for doing everything in CSS?

It is for semantics. I can't be bothered to explain. Separating style
from content. You may find it difficult to understand. Think
accessibility.
http://diveintomark.org/archives/2003/05/05/why_we_wont_help_you.html

> How about when I pick up a magazine?  Why would I choose the magazine over the 
> same information printed in a book?

I don't quite understand your point.

> /me hears a "because you're a shallow and unintelligent lifeform"-type answer 
> on it's way

Read and learn before dropping comments like that. It is as ignorant as
saying; "well I have Windows here, why should I install that Linux
thing?" 

-Kai

--
The Mailing List for the Devon & Cornwall LUG
Mail majordomo@xxxxxxxxxxxx with "unsubscribe list" in the
message body to unsubscribe.


---
Lynx friendly