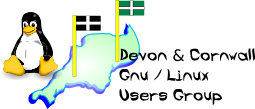 Devon & Cornwall Linux Users' Group
---
[
Date Prev
][
Date Next
][
Thread Prev
][
Thread Next
][
Date Index
][
Thread Index
]
[LUG] Redhat 7.1
---
---

I remeber from previous posts seeing that somone (simon) had copys for sale. 
I missed the chance on sunday to ask, oops. It was v.well done. I would 
definatley go again. Please can whoever it was email me so i can try to 
arange to pay etc.

Ta.

Neil
--
lug-list - The Mailing List for the Devon & Cornwall LUG
Mail majordomo at lists.termisoc.org with "unsubscribe lug-list" in the
message body to unsubscribe.


---
Lynx friendly