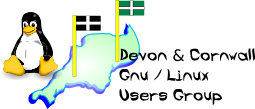 [ Date Index ] [ Thread Index ] [ <= Previous by date / thread ] [ Next by date / thread => ]
Re: [LUG] DICOM
Subject: Re: [LUG] DICOM
From: Martin Gautier <martin.gautier@xxxxxxxxxxxxx>
Date: Sat, 4 May 2019 18:01:08 +0100
Content-language: en-GB
Delivered-to: dclug@xxxxxxxxxxxxxxxxxxxxx
Dkim-signature: v=1; a=rsa-sha256; q=dns/txt; c=relaxed/relaxed; d=dclug.org.uk; s=1554804362; h=Sender:Content-Type:Content-Transfer-Encoding :Reply-To:List-Subscribe:List-Help:List-Post:List-Unsubscribe:List-Id:Subject :References:In-Reply-To:Date:To:From:MIME-Version:Message-Id:Cc:Content-ID: Content-Description:Resent-Date:Resent-From:Resent-Sender:Resent-To:Resent-Cc :Resent-Message-ID:List-Owner:List-Archive; bh=7lQ4hsuB1mLTiCEca+STJ/Mzn7ylv6VT2LOFhBT6qJ8=; b=pVCEnmxXDIrBqFhpMPBzGEe3lQ u8ygV/Tnu6ODIVv0fUTYZlxKfyh8CvUZtAOA52VN8vzkYhlu31Yoju0CdgVawALsRJi+MWt9o4nHH 3y8UtgX+hlF65kk77S9QDda9k1CU0ni45/0c88qbOFJZ1BP1M/x1NIuqB0MI1l6xvKGk=;
Dkim-signature: v=1; a=rsa-sha256; c=relaxed/simple; q=dns/txt; d=myrnham.co.uk; i=martin.gautier@xxxxxxxxxxxxx; s=mailjet; h=message-id:mime-version:from:to:subject:date:list-unsubscribe:in-reply-to: references:x-csa-complaints:x-mj-mid:x-mj-smtpguid:x-report-abuse-to: content-type:content-transfer-encoding:content-language; bh=sj+8hwywMyuuH+Z5mxxgYyDRuWBDvTA5bKEmUZi8KUU=; b=YQcJfsAgXpvtQB7nHevr2OGXWTpR/Kyps3Fivg5KAzsShIVU9JcdpccBz eRatr/Hqde6jF1Nv3mndKYuPyHArmuADjSapvp11xWDhG1t9rvQK4jNqHNxZ YXDMbAbiqJ0G2PLJrMiGS24xjmwLOFIj6ge3HoFAo231PkRFCH9MV0=
---



On 04/05/2019 15:32, Tom via list wrote:

Anyone got any experience in DICOM - got a disk of my daughters MRI scan and unable to get anything to read it - I believe it may be password protected but everything I've tried on linux just doesnt even ask for a PW.



Tom te tom te tom



Not sure if it was specifically DICOM but yes, I've sorted out similar from the NHS for a customer. The Disk is encrypted. There's instructions and a password on an accompanying letter. Basically use the password to unzip a data directory and a viewer. The viewer comes with Win, Mac & Linux apps - it's java based, I think.
I pulled it all off via Ubuntu (where it did ask for a password), put it on a memory stick and loaded it on the customer's Mint.


Bit fiddly but worked OK.

--
The Mailing List for the Devon & Cornwall LUG
https://mailman.dclug.org.uk/listinfo/list
FAQ: http://www.dcglug.org.uk/listfaq

---