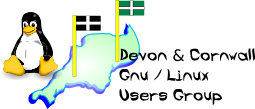 [ Date Index ] [ Thread Index ] [ <= Previous by date / thread ] [ Next by date / thread => ]
Re: [LUG] Gemini PDA
Subject: Re: [LUG] Gemini PDA
From: Tom via list <list@xxxxxxxxxxxxx>
Date: Sat, 11 Mar 2017 13:42:02 +0000
Delivered-to: dclug@xxxxxxxxxxxxxxxxxxxxx
Dkim-signature: v=1; a=rsa-sha256; q=dns/txt; c=relaxed/relaxed; d=dclug.org.uk; s=1475831162; h=Sender:Content-Type:Content-Transfer-Encoding:Reply-To:From:List-Subscribe:List-Help:List-Post:List-Unsubscribe:List-Id:Subject:In-Reply-To:MIME-Version:Date:Message-ID:References:To; bh=H645MhKUzKq20uNZuWltbqqXcPJD2DH293+8cMkqwmo=; b=MVplVR+W+LC3bwmh7tBdutlGKYb0p8CWei1Jme3mfgDUGaYwXvbLxwJCZHoVARnlY0cdsjvMgdMmZZRLx3rsQ6UxtimWcz91MyAvNmfwXKQYhoWzs2a0K0J0bvORD2nBatbwV1vnqLilF/NCC7dR5zvRc9rfbL4MBtkareHiJP0=;
Dkim-signature: v=1; a=rsa-sha256; c=relaxed/relaxed; d=googlemail.com; s=20161025; h=subject:to:references:from:message-id:date:user-agent:mime-version :in-reply-to:content-transfer-encoding; bh=zxzIwaS5WtFCAcj0deyjDynIqj60SI75plvccwMLQQU=; b=Mig0T+rx9WIBDZkLSZCqYhGWlbnLDSzgFgXSiBu8EvrFMwmgL7vS9PAJYGI6QKOu/3 Pj+6MmL/l1jWkYNvZxvMwJWcVB5nUlmQHKmvMfQ3FqULFqDbQHs2KIlIgBx3Yj6VsOSk t+O2IBYDdAPUirDLxMji1z0P51pAhA6atNlYu/ap0R40OhCdA2WzbWyWCCplFnrRXp0Q qplQEnBzmKIYQFpxpIH+9Q6d7jca+1JH3KFqsEd2VF7mhh5jDxmR3DNnJQdtKI3Vvac3 NM4lSBVQSZj2Qh8R7F++GHOOF2D9O6FQ6CdWe8o5f+xrMFp1BiwCNxCxZd1SPgRI5bTv FWqA==
---

On 01/03/17 12:42, Roland Tarver via list wrote:


Hi,



https://www.indiegogo.com/projects/gemini-pda-android-linux-keyboard-mobile-device-phone#/backers





If anyone here was thinking of taking a punt on one of these then I suggest you do it very soon. They had 39% of funding target roughly this time yesterday. Today they have 91% (@1240). It will be done in the next few hours I imagine.



Cheers roly :-)



Its up to 221% of its target with a month to go! This could cause the embarrassment of it being made in sufficient qty on the first run to be a lot cheaper than the $349!


Tom te tom te tom


--
The Mailing List for the Devon & Cornwall LUG
https://mailman.dclug.org.uk/listinfo/list
FAQ: http://www.dcglug.org.uk/listfaq

---