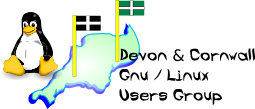 [ Date Index ] [ Thread Index ] [ <= Previous by date / thread ] [ Next by date / thread => ]
Re: [LUG] Cheap tablet
To: list@xxxxxxxxxxxxx, Roland Tarver <roland.tarver@xxxxxxxxxxxxxx>
Subject: Re: [LUG] Cheap tablet
From: Simon Avery via list <list@xxxxxxxxxxxxx>
Date: Wed, 1 Mar 2017 13:38:32 +0000
Delivered-to: dclug@xxxxxxxxxxxxxxxxxxxxx
Dkim-signature: v=1; a=rsa-sha256; q=dns/txt; c=relaxed/relaxed; d=dclug.org.uk; s=1475831162; h=Sender:Content-Type:Reply-To:From:List-Subscribe:List-Help:List-Post:List-Unsubscribe:List-Id:Subject:Cc:To:Message-ID:Date:References:In-Reply-To:MIME-Version; bh=NyXCh6gJxjvzEE27OJcGAl/eCyKTUOxQkT/1WtcwGBY=; b=RMTJBEc8J16MWn+geqRZQfZOhkVjLEYJfpBI6oYXApVN4nucSdjp5APzVU5xU7/VF7nO56QSF7Fopu/uthuN/BdIejQI3L/ezI02esXR9XXgQ4mNnJK4i/EuKeLKshArGGjbwx4PT5yku3QD+vmbDjEALBVQ7m5gxiunggeM0Uk=;
Dkim-signature: v=1; a=rsa-sha256; c=relaxed/relaxed; d=gmail.com; s=20161025; h=mime-version:in-reply-to:references:from:date:message-id:subject:to :cc; bh=Eh+nkt9MXC4wVx6fuZwBhbNonILj6EJ9JMSUJ6/hRJg=; b=j+Fw2Sqv3v6mneHBKbYwuF2SACe6MJmTSDeduWJBNrHn9nEjAw5qfMx7DSIImSLLRP OHh9HY+zfFC/Zt9uu3MQ8FUr7y5oe8cqz4+BWycJt8t2swXjhuwoY7cM5eJvTPtlcOee AIf2lkDoOudCesMSUt0hY36PQCTFbLa4FuxDDGzsFe0yp04TUwV23BN1Xi0nBhdGCeVY LI8jpDMi/vMd7xu46kZFor4CP7ieUppZuf9MZ+AUgYJ+NHGF4uY0hYA5rEbWBReaEafs hF2Bm2CidqNNU8eK/aFDN0gDDXS4Y5eMi1czk/H/z7zX9jb9Uacim2VPlunD0tD+CGiU Ox9w==
---
Busy subject!
Personal experience of cheap android tablets;
A 9" unbranded one for Â40. Absolute bargain - great battery life, quad core, plenty of space. Brilliant, still use it daily.
Sadly I could never find that again when I went shopping for a second one, so bought one from a reputable ebay seller. This one turned out to have malware baked into the firmware which activated after a couple of weeks and started showing adverts over the top of everything else. Burned through two PAYG sims in hours (the user didn't realise how much it was downloading). I eventually got a refund and apology from the vendor, but has left a nasty taste in my mouth.Â
I think I'd go for something with a reasonable brand and good reviews in future, but the choice on ebay et al is totally overwhelming.
S
-- 
The Mailing List for the Devon & Cornwall LUG
https://mailman.dclug.org.uk/listinfo/list
FAQ: http://www.dcglug.org.uk/listfaq

---