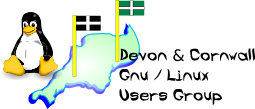 [ Date Index ] [ Thread Index ] [ <= Previous by date / thread ] [ Next by date / thread => ]
Re: [LUG] Cybercon
To: "list@xxxxxxxxxxxxx" <list@xxxxxxxxxxxxx>
Subject: Re: [LUG] Cybercon
From: "Tremayne, Steve via list" <list@xxxxxxxxxxxxx>
Date: Sat, 18 Feb 2017 15:00:55 +0000
Accept-language: en-GB, en-US
Authentication-results: spf=neutral (sender IP is 199.61.26.155) smtp.mailfrom=honeywell.com; dcglug.org.uk; dkim=none (message not signed) header.d=none;dcglug.org.uk; dmarc=fail action=none header.from=honeywell.com;
Content-language: en-US
Delivered-to: dclug@xxxxxxxxxxxxxxxxxxxxx
Dkim-signature: v=1; a=rsa-sha256; q=dns/txt; c=relaxed/relaxed; d=dclug.org.uk; s=1475831162; h=Sender:Content-Type:Reply-To:From:List-Subscribe:List-Help:List-Post:List-Unsubscribe:List-Id:Subject:MIME-Version:In-Reply-To:References:Message-ID:Date:To; bh=snMMdc73KHbrg+8Rm48rmm0S7IugqEQd3iboZRkX/9U=; b=WpIwXNVjBj2An6Y4pPvuL5hztuoBs8eI8JLoS1rVXKxfbi5RDhgDJhejyLUF33x11ChEx2cB/UqheqdFQKTHuALtvHtKf6BcU2I/djT1vbIJ4sJKtihsPJocpk3D/MBG2WcNwE/O6DdTIy/SiE8D5sQLq1XG5SLKrmDyCEOycgI=;
Dkim-signature: v=1; a=rsa-sha256; c=relaxed/relaxed; d=Honeywell.com; s=selector1; h=From:Date:Subject:Message-ID:Content-Type:MIME-Version; bh=ka8FEDRUpRQ9a1feHeGMFdXAJlO0DGH4X/ygpqQv+Rw=; b=fyzlX1rMz7hZOEGhU0lqRlGHAJHeLy7lyn3nFAYQzemjw0YvXdq0N/GDrOc+GRfmGTJTV94Uj41UllWQ2V3H4jchXqcYbNH7qxiaJvVAHFMa+t1i6k35pt9Qs2SnGBf/tpd+8ueqqgDwbdHelcyfq1hsWCiG41i9lSZvTS5i4f4=
Spamdiagnosticmetadata: NSPM
Spamdiagnosticoutput: 1:99
Thread-index: AQHSiUanOFBGM+V/q0uig1SiYv/ZlqFuGc2AgADB5QA=
Thread-topic: [LUG] Cybercon
---
Didnât know anything about itâ looks interesting, bit confusing thoughâ invite only AND I can register? Weird ?
Unfortunately Iâll be working, but If anyone whoâs going can report back â Iâd be interested for next timeâ
Thanks
From: list [mailto:list-bounces@xxxxxxxxxxxx] On Behalf Of James Ambrose via list
Sent: 17 February 2017 22:22
To: list@xxxxxxxxxxxxx; Simon Waters <simon@xxxxxxxxxxxxxx>
Subject: Re: [LUG] Cybercon
Anyone else going to Cybercon in Plymouth on Thursday?
-- 
The Mailing List for the Devon & Cornwall LUG
https://mailman.dclug.org.uk/listinfo/list
FAQ: http://www.dcglug.org.uk/listfaq

---