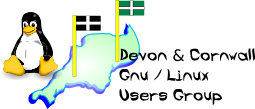 [ Date Index ] [ Thread Index ] [ <= Previous by date / thread ] [ Next date => thread ]
Re: [LUG] FF - setting width on URL
Subject: Re: [LUG] FF - setting width on URL
From: Martin Gautier via list <list@xxxxxxxxxxxxx>
Date: Tue, 31 Jan 2017 14:30:01 +0000
Delivered-to: dclug@xxxxxxxxxxxxxxxxxxxxx
Dkim-signature: v=1; a=rsa-sha256; q=dns/txt; c=relaxed/relaxed; d=dclug.org.uk; s=1475831162; h=Sender:Content-Type:Reply-To:From:List-Subscribe:List-Help:List-Post:List-Unsubscribe:List-Id:Subject:In-Reply-To:MIME-Version:Date:Message-ID:References:To; bh=FuGVLsGWlHeiqik5dhroYR9x0QJIngRZozNHnPCFoFo=; b=GOs53GBEoNDPhrjOd4L9IvO7ry952CoFNN4YLiImm0uHFgBFLaa31b1j9iRYlFwFURSnWm7AmzrSCRxpDmvwbqY3eZXOTFAM8D0RxDUShil/CUdZD0Ou3Swy0x/iXZXO/Uo+Sy6Efabek/sWshHUyRXLx1+Cg1jHfe0JtkUzOqg=;
Feedback-id: 82.69.5.160
---
On 31/01/17 14:16, Tom via list wrote:

FBP = Facebook Purity

Tom, are you sure you're running the latest version? Mine seems to be coping quite happily...




Good shot! I was on 1.3 which hadn't updated though set to ( seemed to be un-verifiable too) so I installed latest (WX) 17.2.0.15?

Tom te tom te tom
It seems I'm slightly behind the curve on 17.2.0. I find it doesn't auto-update as you would expect. I imagine it's because you have to download it from FBP's pages. I usually get a popup whenever a new version is released and manually upgrade.

-- 
The Mailing List for the Devon & Cornwall LUG
https://mailman.dclug.org.uk/listinfo/list
FAQ: http://www.dcglug.org.uk/listfaq

---