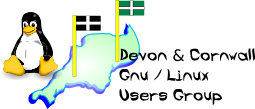 [ Date Index ] [ Thread Index ] [ <= Previous by date / thread ] [ Next by date / thread => ]
[LUG] Used toner recycling
Subject: [LUG] Used toner recycling
From: "M. J. Everitt via list" <list@xxxxxxxxxxxxx>
Date: Sat, 21 Jan 2017 10:09:53 +0000
Delivered-to: dclug@xxxxxxxxxxxxxxxxxxxxx
Dkim-signature: v=1; a=rsa-sha256; q=dns/txt; c=relaxed/relaxed; d=dclug.org.uk; s=1475831162; h=Sender:Content-Type:Reply-To:From:List-Subscribe:List-Help:List-Post:List-Unsubscribe:List-Id:Subject:MIME-Version:Date:Message-ID:To; bh=k6ldqTv6mrE/Y/vFn+TRaZQpzA3npUhCZaJaMEVradQ=; b=2yVbYTA5LgGcn+IW5aaw1C9PqJ8nQXOXEMNnxd0oNPqtCKMi9+qRDWSLiL3cW5M5y8WFSoJRnfC762FjWRc0X2WwqzO3WYus733sv9uKrMccaSAwPWeL2diVGOCjhBSlSNlImZo4y/6zww3eRS+m93TCPrFwUDDlfnnBko0Zj9E=;
Openpgp: id=BA266E0525CFAB101523351B4C30334F93C22371
---
Folks,

I've had a couple of dead toner cartridges rattling around in my car
boot for a while now, because none of the recycling depots I've visited
seem to take them any more. Nor do stores such as Staples unless you're
buying a replacement. Does anyone know of any (preferably free) disposal
points, or what one should/should-not do with them these days? Usually
the HP ones come with an envelope/box to return them, but these were
re-manufactures because of the prohibitive cost :/
TIA, regards,

Michael.


Attachment: signature.asc
Description: OpenPGP digital signature
-- 
The Mailing List for the Devon & Cornwall LUG
https://mailman.dclug.org.uk/listinfo/list
FAQ: http://www.dcglug.org.uk/listfaq

---