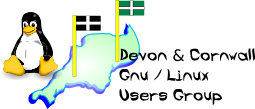 [ Date Index ] [ Thread Index ] [ <= Previous by date / thread ] [ Next by date / thread => ]
Re: [LUG] Return to Linux
To: list@xxxxxxxxxxxxx, Eion MacDonald <eionmac@xxxxxxxxxxxxxx>
Subject: Re: [LUG] Return to Linux
From: Daniel Robinson via list <list@xxxxxxxxxxxxx>
Date: Mon, 9 Jan 2017 22:49:12 +0000
Delivered-to: dclug@xxxxxxxxxxxxxxxxxxxxx
Dkim-signature: v=1; a=rsa-sha256; q=dns/txt; c=relaxed/relaxed; d=dclug.org.uk; s=1475831162; h=Sender:Content-Type:Reply-To:From:List-Subscribe:List-Help:List-Post:List-Unsubscribe:List-Id:Subject:To:Message-ID:Date:References:In-Reply-To:MIME-Version; bh=zv973gJZ/djFVE1H0srSYZgpk7GMiaWqEevOptP8i1s=; b=pXeWDoFDi4Thdb9TcfukHfXDAJW0LhHwkqCJblhvYif44qqvpgKuJ9+qtxzlziBg8dvUweQrjmzWNsYcl0j7q6kc23lsA55RrmzrNKQPes/SdH2A0sVWyv1w41PF2UOx2kvUAgvQlb9pFqN5+tZ3HacRmjKbr6xEyJEyezq1cMQ=;
Dkim-signature: v=1; a=rsa-sha256; c=relaxed/relaxed; d=gmail.com; s=20161025; h=mime-version:in-reply-to:references:from:date:message-id:subject:to; bh=66UsS3pPSSDttceLw67Wyu0Odk2SIZdGfMc6Cq18dhI=; b=B8ean3uKz3RgCMEbSbEjMUNexqpSKo+rCbMITixjifSeqjcgWNgh78PpZIV60jR1gn W/4E75BPB6VmiEAqNSd1UFZFV1HFDsSkJDnlMcNiuBqLqEIJDQYOaix72PnXMhud/p7T x83lNAoJJvQ1wTARTkd4gIL6X7T8mSKNg7pwLQyoFMjaukkUg1FqkZR2UCfxNhyPd+DD 3U5RhhsHhYD6UPptFBsvQwklFzeKDjfsvLuPx4DBdtPrha+DGKC/FH2QH0uZiq3Xqh9M IsSk4txYFSaalJY/ZCg/o2sRnGEX1azAtsHIHdCZCFe6V+7URn/UCqYajhE2MVKSpX90 CqJQ==
---
Thank you for your warm welcomes.
"Ubuntu Mate is as good a place to start as any, for a second option I'd
recommend going with Arch Linux or a derivative"
I prefer Debian, it's just more sane than the other distribution flavours, I've been using it since Fedora lost the plot with Core 5 & 6.
Two raspberry pi servers I have are set and forget, SSH'd into occasionally to do updates.
"As for your extremely sensible question about backup/restore of your
bare metal testing instance you unfortunately have the usual entire
plethora of *nix options to choose from - there are so many ways to do
this. I'm going to ignore user-level tools such as rsync and it's many
front ends/wrappers, professional backup apps and a whole bunch of other
options and concentrate on the two that might actually help in your case
- one "online" and one "offline""
When I wrote this topic's original email I was planning to run a backup strategy from the same computer, perhaps using a rescue disc of sorts to repair it, and saving snapshot images to the spare HDD's.
Since your comments I have begun to start liking the idea of a offline backup.
Sitting to my left is a Game server (old Q6600). I'm no longer hosting games from it so I am thinking perhaps using it as a backup server.
Now, my knowledge isn't as great as I'd sometimes proclaim it to be, so what are your thoughts on PXE?
Would it be simple enough to run a script using dd to create an ISO image of SSD - then shove it through my LAN to the PC on my left to hold onto, then using a PXE boot to recover from said ISO.

Have I got this completely wrong, is there a much better (ready made) solution to this? Please bear in mind I'm not the sharpest tool in the box.


I'm just looking for something simple, power consumption isn't a concern, I would just like something quick and reliable for when I think, "Ohh - i'll just try this how--to-guide" and click something to back up quickly. Then proceed with the guide.
(because i'll get to the end of the guide and something is likely to go wrong because I didn't understand something correctly/completely).


Would you mind providing some further suggestions on such a back up method?
ave yourself a LOT of hassle by versioning important parts of your
filesystem (which is arguably all of it - another reason to have a
snapshotting COW system of course) but at minimum just install etckeeper
(sudo apt install etckeeper) which will save you when a badly behaved
package upgrade *doesn't* backup your original /etc configuration files
before replacing them with the new defaults. It's just generally a good
idea to version /etc anyway especially if you're doing heavy configuration.
When you say "versioning important parts of your filesystem", I interpret that as partitioning the hard disc for /home /var /etc /opt

My current Ubuntu mint install just gobbles up the whole disc, I didn't bother to create a separate /home as all my data is stored away from this computer anyway.

Please feel free to re-educate me, and please be specific if you can.
Â

Many Thanks

-- 
The Mailing List for the Devon & Cornwall LUG
https://mailman.dclug.org.uk/listinfo/list
FAQ: http://www.dcglug.org.uk/listfaq

---