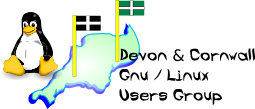 [ Date Index ] [ Thread Index ] [ <= Previous by date / thread ] [ Next by date / thread => ]
Re: [LUG] Scam phone calls - again
Subject: Re: [LUG] Scam phone calls - again
From: Lists <barnaby@xxxxxxxxxxxx>
Date: Tue, 20 Dec 2016 16:05:18 +0000
Delivered-to: dclug@xxxxxxxxxxxxxxxxxxxxx
Dkim-signature: v=1; a=rsa-sha256; q=dns/txt; c=relaxed/relaxed; d=dclug.org.uk; s=1475831162; h=Sender:Content-Type:Content-Transfer-Encoding:Reply-To:List-Subscribe:List-Help:List-Post:List-Unsubscribe:List-Id:Subject:In-Reply-To:MIME-Version:Date:Message-ID:From:References:To; bh=Lm7PP6MaViRPS6umgRcCgdlaZq7Sql7HzAEKqIuBa2c=; b=oN9+Ts3RG2Zn4HRroloz6TjFCbOh3JB1GC2OI/+nZInTBiI/+25ogh63iFRMcrHlijVsLVS07I0EDXDh673swrCI0LAsN6hD9/F87tZ5lJyuJB0R3x1aE6PW1CiHD5BaG2zaNzyNExm1IGkrEn/zjQxYQjfJoYDfq3SQOEa51AU=;
---

On 20/12/16 15:52, Rob Beard wrote:


They're probably just using VoIP which would allow them to have a local
rate number for pretty much any country.  I even had one for a while for
Oklahoma in the US so a friend of mine could call me without having to
pay for an international call.  Googling the area code suggests it's in
Scotland.

Not really anything clever, years ago I had a Vonage VoIP line and when
I set it up I could choose an area code from anywhere in the UK, I just
happened to choose the Torquay area code because I lived in Torquay.

Rob


Not clever at all then But it is annoying since I will no longer be able to easily spot that it is a rubbish call (by seeing International or Outside Area). So I will have to have some fun with them instead.


Neil


--
The Mailing List for the Devon & Cornwall LUG
https://mailman.dclug.org.uk/listinfo/list
FAQ: http://www.dcglug.org.uk/listfaq

---