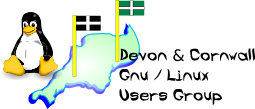 [ Date Index ] [ Thread Index ] [ <= Previous by date / thread ] [ Next by date / thread => ]
Re: [LUG] Replacement keyboard supplier.
Subject: Re: [LUG] Replacement keyboard supplier.
From: Tom <madtom1999@xxxxxxxxxxxxxx>
Date: Fri, 2 Dec 2016 08:27:54 +0000
Delivered-to: dclug@xxxxxxxxxxxxxxxxxxxxx
Dkim-signature: v=1; a=rsa-sha256; q=dns/txt; c=relaxed/relaxed; d=dclug.org.uk; s=1475831162; h=Sender:Content-Type:Content-Transfer-Encoding:Reply-To:List-Subscribe:List-Help:List-Post:List-Unsubscribe:List-Id:Subject:In-Reply-To:MIME-Version:Date:Message-ID:From:References:To; bh=YXVH6kC8/upvVP4uVNrD0ge+RTaOfVarrWSKyCLS8q8=; b=SBNxPXvKESXnp+uDdAjJsE3+qTysWMU8x6RUw53AN68HcZu67bAjIy8I+MHTg7zKvTwGwfzqfGupb75ausg3fikhD6e8uh0nGMxehM42TbJF2XDAxxGBMFh0RN85hXIOKzqfNBv1LRqAcOjrCW9eNqqvToHcy2M6tKPfR4okMHk=;
Dkim-signature: v=1; a=rsa-sha256; c=relaxed/relaxed; d=googlemail.com; s=20120113; h=subject:to:references:from:message-id:date:user-agent:mime-version :in-reply-to:content-transfer-encoding; bh=VaajN8lb70VJg+No8j36pJbzY1gQHrZKTOxJAxCaiJY=; b=Vf4ysa3A/arkKvQv5XsXAQETHxxKGZhD0OBWnGX5w/72FzFJIrY60Mp/+vbhZW1Yok zF56H2uHC7+mkViI+WAwdCAfBuYQ6b0qjWwvb6jfWfgAZmk29C+pr0e9EhH+vjvEg16U bM3M1yKfdICQvEPlolabxsdMkkGtiFXmmniFtCIEFEvyLM1Tm02GdtwddSwFlQacoEeH 14uV2P9csZETloCBVFPXgmFwlHxD3VhQBV30Je+yc2I7ur+2a9stB6Tvequ4L+cfSKyl nPkBG6jMLQR6w89ep0oVrtqakE0A4UupVbnbuS52DAIC8QoWPOQ3c201jVK6BOCdq9Ws azjw==
---

On 01/12/16 14:10, Mark Croft Redditch Linux Mint wrote:


hi doing a quick search my android mobile looks there not much
difference in price for complete laptop and a keyboard. I would
recommend get a complete one and then you will have other spares. this
is usually what i do when some one comes with a broken screen buy a
laptop without a broken screen and missing hard drive and make two
into one and lot easy then replacing lcd and a lot cheaper then a new
lcd screen.

mark

On 1 December 2016 at 11:47, Julian Hall <linux@xxxxxxxxxxxx> wrote:



Agreed to checking location on Ebay. It's not always that easy though; I
bought my current mobile phone from an Ebayer based in London. It arrived
with an offer for future purchases in Australian dollars, and boots with a
greeting in Chinese, and has Chinese apps preloaded. I'm perfectly happy
with it so didn't send it back, just commenting on Ebay seller locations.

Julian


On 01/12/16 11:29, Martin Gautier wrote:





On 01/12/16 10:50, Tom wrote:



I need to get a new keyboard for a fujitsu AH530 lifebook. Plenty of
suppliers on e-bay. Anyone got any recommendations?

Tom te tom te tom



Any of those e-bay suppliers will be fine if it's a genuine part. Check
the location of the supplier though - it's possible to think you're buying
from the UK but actually get shipped from HK/China/USA





--
The Mailing List for the Devon & Cornwall LUG
https://mailman.dclug.org.uk/listinfo/list
FAQ: http://www.dcglug.org.uk/listfaq

Cheers - I'd imagine a whole laptop could very well provide less keyboard than a new keyboard alone!


Tom te tom te tom


--
The Mailing List for the Devon & Cornwall LUG
https://mailman.dclug.org.uk/listinfo/list
FAQ: http://www.dcglug.org.uk/listfaq

---