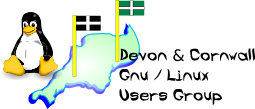 [ Date Index ] [ Thread Index ] [ <= Previous by date / thread ] [ Next by date / thread => ]
Re: [LUG] Replacement keyboard supplier.
Subject: Re: [LUG] Replacement keyboard supplier.
From: Julian Hall <linux@xxxxxxxxxxxx>
Date: Thu, 1 Dec 2016 11:47:06 +0000
Delivered-to: dclug@xxxxxxxxxxxxxxxxxxxxx
Dkim-signature: v=1; a=rsa-sha256; q=dns/txt; c=relaxed/relaxed; d=dclug.org.uk; s=1475831162; h=Sender:Content-Type:Content-Transfer-Encoding:Reply-To:List-Subscribe:List-Help:List-Post:List-Unsubscribe:List-Id:Subject:In-Reply-To:MIME-Version:Date:Message-ID:From:References:To; bh=zWcunkywVQnB3jcKH1SjxhFKwc3VYnFiSbqx6QfBy/g=; b=EjaCpb/Habo7FLN9f6kemHGsReUjMjxE5PtQBPp5pxppNrDRTTvy2otHXqPU7L8E4d68PqUU/95QA8rHseqS49tH+hySUW9dzb1rdzuBOHbDgH8x4O9kvpNdMrennMzrAreSYJi3WVRbv23X7Kq8eR2pC1NIoSibNNgHAuOocCQ=;
---
Agreed to checking location on Ebay. It's not always that easy though; I bought my current mobile phone from an Ebayer based in London. It arrived with an offer for future purchases in Australian dollars, and boots with a greeting in Chinese, and has Chinese apps preloaded. I'm perfectly happy with it so didn't send it back, just commenting on Ebay seller locations.


Julian

On 01/12/16 11:29, Martin Gautier wrote:




On 01/12/16 10:50, Tom wrote:


I need to get a new keyboard for a fujitsu AH530 lifebook. Plenty of suppliers on e-bay. Anyone got any recommendations?





Tom te tom te tom

Any of those e-bay suppliers will be fine if it's a genuine part. Check the location of the supplier though - it's possible to think you're buying from the UK but actually get shipped from HK/China/USA







--
The Mailing List for the Devon & Cornwall LUG
https://mailman.dclug.org.uk/listinfo/list
FAQ: http://www.dcglug.org.uk/listfaq

---