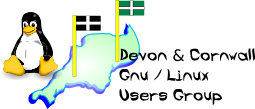 [ Date Index ] [ Thread Index ] [ <= Previous by date / thread ] [ Next by date / thread => ]
Re: [LUG] Ethernet over 100 metres
Subject: Re: [LUG] Ethernet over 100 metres
From: Tom <madtom1999@xxxxxxxxxxxxxx>
Date: Tue, 21 Jan 2014 21:07:01 +0000
Delivered-to: dclug@xxxxxxxxxxxxxxxxxxxxx
Dkim-signature: v=1; a=rsa-sha256; c=relaxed/relaxed; d=googlemail.com; s=20120113; h=message-id:date:from:user-agent:mime-version:to:subject:references :in-reply-to:content-type:content-transfer-encoding; bh=i5ocMmbHJf/kiLjEpi1DiQdNOv+Co6NqNwuN1TtnPY0=; b=a4KZoaDn4Fnq3geT3iHilbV4FaaAKEo2V34b0wavd3bxqY6jwkg4zooCIw7+OluQ7G DMbbeDibTAZKU/nxQPmfnFfF5LojGxqe8dgh3Amt5tRvxPMTaRwI6dMrvKa2zLqAitZJ N0PGv81pcVRCmflmlOA9iAp+ivU7sARrHr+PGCJBXd2Xheh76iUgfytRHfb8DZWDrK2T OIINAQ7Pgb5u3dtkKeJxe1HqHtr3zbsZC75z1IGeITxByco0+NVhfeROz0UUkiResFQU 9vLWC0f6rMoHSQBkAvRkvVQ/1yuW1WyjN+TiBYcwV8Y+UC8ckqF4Ieo4nUf6FTOhzoSu LVpA==
---

On 21/01/14 20:42, Graham wrote:


http://www.amazon.co.uk/gp/aw/d/B0026MAX8E

Might be an option

Sent with AquaMail for Android
http://www.aqua-mail.com


On 21 January 2014 19:10:59 stinga+dcglug@xxxxxxxxxxxxx wrote:





>
>Sadly homepages aren't an option, both buildings are on separate
>electrical supplies.
>
>However my Bing Fu kicked in and I found some interesting kit that does
>Ethernet over 75ohm coax.  Using RG59 cable it can reach up to 300
>metres at 100Mbit which would be ideal.  Turns out it's actually for
>replacing analogue CCTV cameras with IP cameras.
>
>It's about 200 quid for the adaptors and about another 90 quid for the
>cable.
>
>Rob



Beware connecting two buildings with different electrical supplies. Wireless/fibre is OK no electrical connection


--
Sent from my tablet.


"Gaffer tape is like the force... it has a dark side and a light side and holds the universe together!"


--
This message has been scanned for viruses and
dangerous content by MailScanner, and is
believed to be clean.


--
The Mailing List for the Devon & Cornwall LUG
http://mailman.dclug.org.uk/listinfo/list
FAQ: http://www.dcglug.org.uk/listfaq







Erm - there's an idea - could you use a couple of old BT ADSL routers to connect over a twisted pair?

Tom te tom te tom

--
The Mailing List for the Devon & Cornwall LUG
http://mailman.dclug.org.uk/listinfo/list
FAQ: http://www.dcglug.org.uk/listfaq


---