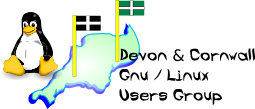 [ Date Index ] [ Thread Index ] [ <= Previous by date / thread ] [ Next by date / thread => ]
Re: [LUG] ZyXEL router attacks
Subject: Re: [LUG] ZyXEL router attacks
From: Rob Beard <rob@xxxxxxxxxxxxxxx>
Date: Wed, 15 Jan 2014 18:33:54 +0000
Delivered-to: dclug@xxxxxxxxxxxxxxxxxxxxx
Dkim-signature: v=1; a=rsa-sha256; q=dns/txt; c=relaxed/relaxed; d=mareandfoal.org; s=office; h=Content-Transfer-Encoding:Content-Type:In-Reply-To:References:Subject:To:MIME-Version:From:Date:Message-ID; bh=/4sNiIKDTyu4KTe33Zd6e8sNWEqFrdm+yXnntZozIP8=; b=QBQp7j/Wwf2sdaDJ7OPrNtQzT3gOW0xeUivNsT46wyTa3azObx7Dsgw6zVvfe8HZAqwzX7gMYadsFvsPtIxvmGxVZqxDVgMdYY5pWnt7Y3tOgLM1etpDfYksh1u4FRWbVYhsE8VdnLG1KwTQAUAijF3oEmnxQK7HSc7Hz+E2aM8=;
---



On 15/01/2014 15:15, Tremayne, Steve wrote:


And also Draytek according to the article... which completely nulls my smugness 
ratio.

I suppose I'd better another look at the router's configuration again and check it's 
mine and not pwned by someone else...



This did worry me a bit as we use mainly Draytek routers. Does anyone know if this is an old issue that is likely to have been fixed with firmware upgrades or a recently discovered bug that the manufacturers are running around and trying to fix?


Rob




--
The Mailing List for the Devon & Cornwall LUG
http://mailman.dclug.org.uk/listinfo/list
FAQ: http://www.dcglug.org.uk/listfaq


---