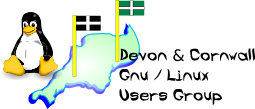 [ Date Index ] [ Thread Index ] [ <= Previous by date / thread ] [ Next by date / thread => ]
Re: [LUG] We're doomed I tell you Doomed!
Subject: Re: [LUG] We're doomed I tell you Doomed!
From: Tom <madtom1999@xxxxxxxxxxxxxx>
Date: Wed, 27 Nov 2013 13:19:51 +0000
Delivered-to: dclug@xxxxxxxxxxxxxxxxxxxxx
Dkim-signature: v=1; a=rsa-sha256; c=relaxed/relaxed; d=googlemail.com; s=20120113; h=message-id:date:from:user-agent:mime-version:to:subject:references :in-reply-to:content-type:content-transfer-encoding; bh=FrD3V9jRsKBz0bBZVYHWGCx1mH9uKfRNoFEY0N83Kvc=; b=yd6y3sCfNLDEh8K9KDkG4LDqNeheXLf1/Vl0HdZw6BHanuNXmdRgShz7ZTiPoGVIOL 167KfweULG6AaHcnBt6bY1gAk0Q3+cIgG088bsnwC8Y3+bHW/leOhncdNkOyJ6JVaV14 VeVoP0jIkoF5J+e5EbemCOH+7fpsbRNoYKOlO4dAErWHqXjcXt/VQM8AhRHEJHfgclzj J7vlZn6YJVi9m6jINNdtc6Tu1sE0OkP8OXswst76Ge5OVEuJeVQSdyFBHlpZiMPK/egS ART6MsysVWtS7pNrKwcnshzBGrcQKHXjJ07+dHQWfjKxykEI+ifhVRSnUxP6mLWplUmi XGBQ==
---

On 27/11/13 09:51, Rob Beard wrote:




On 27/11/2013 07:33, Tom wrote:



http://www.newscientist.com/article/mg22029444.400
Tom te tom te tom





I don't see why we're doomed though?

Rob


All someone needs to do is throw random code at it and eventually it will become sapient.

And then cynical and drunk....
Tom te tom te tom

--
The Mailing List for the Devon & Cornwall LUG
http://mailman.dclug.org.uk/listinfo/list
FAQ: http://www.dcglug.org.uk/listfaq


---