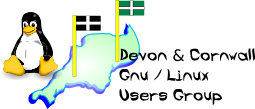 [ Date Index ] [ Thread Index ] [ <= Previous by date / thread ] [ Next by date / thread => ]
Re: [LUG] QUANTUM
To: "list@xxxxxxxxxxxxx" <list@xxxxxxxxxxxxx>
Subject: Re: [LUG] QUANTUM
From: Martijn Grooten <dcglug@xxxxxxxxxxxxxxxxxx>
Date: Wed, 20 Nov 2013 12:24:42 +0000 (UTC)
Delivered-to: dclug@xxxxxxxxxxxxxxxxxxxxx
Dkim-signature: v=1; a=rsa-sha256; c=simple/simple; d=lapsedordinary.net; s=mail; t=1384950282; bh=5I6uuQpSlFhggWwg2dc/mTJwxuMkq9sMQaDKLoNX2dg=; h=Date:From:To:Subject:In-Reply-To:Message-ID:References: MIME-Version:Content-Type; b=LLw4nTwIof+CyQR5gyqSWTy7tXW9FfAxeBEV6OkAy1d2RasJGGQ1zE+Lc8a/Gpzo6 BNaxLySyTLZl/OFI+6vrXbgGyGWI6+Tvq9xk55leeJ9Fuhnw3kGtPVxkhSgGfuFR8l aF+pxJMXsgQD86xMUxWyrvJ/1aIbQ+orsWlBXc7M=
---

On Wed, 20 Nov 2013, Simon Waters wrote:


Another good reason to use HTTPS.




Https will stop the average 12 year old doing this.

Not so sure. I know a lot of HTTPS is broken, but not to the point where an adversary controlling the cables can inject packets in real time.
That's the whole thing: simply because traffic between Belgacom and LinkedIn and Slashdot goes via Cornwall, GCHQ can just sit there and inject packets when it wants to. At least that's what I understand to have happened.
You can of course do things with forged certificates and routing traffic through your servers, but that is a lot more difficult to do and easier to detect.


Martijn.

--
The Mailing List for the Devon & Cornwall LUG
http://mailman.dclug.org.uk/listinfo/list
FAQ: http://www.dcglug.org.uk/listfaq


---