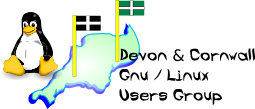 [ Date Index ] [ Thread Index ] [ <= Previous by date / thread ] [ Next by date / thread => ]
Re: [LUG] old dell server
Subject: Re: [LUG] old dell server
From: alex mclennan <windsword.computers1@xxxxxxxxxxx>
Date: Thu, 03 May 2012 18:16:27 +0100
Delivered-to: dclug@xxxxxxxxxxxxxxxxxxxxx
Dkim-signature: v=1; a=rsa-sha256; c=relaxed/relaxed; d=yahoo.co.uk; s=s1024; t=1336065389; bh=Xy5yvF2p/pueDu3rmzYddxEAOdZcU6BoSb6TZ1tlTWw=; h=X-Yahoo-Newman-Id:X-Yahoo-Newman-Property:X-YMail-OSG:X-Yahoo-SMTP:Received:Message-ID:Date:From:User-Agent:MIME-Version:To:Subject:References:In-Reply-To:Content-Type:Content-Transfer-Encoding; b=Ve0ts8IQf+iQvVfX7SPNntnmZ2nhWrbQ1Jke1LrQ5+weyINncpBbs4s/zgBMEiAVXFyvwDsW4ItfETxW0aNcsLoeSnhB75KOFt3j0T+9X9EIScdEWwdLUa8BgtuPwef6RUV3KTKg2ePAbidxaOlIVvMQzcwsEzSPXraOqgb7IAo=
---

On 05/03/2012 05:09 PM, Gordon Henderson wrote:


On Thu, 3 May 2012, alex mclennan wrote:



hi all,i have an old dell poweredge 1300/700 p3 server which i have acquired,i have just upped to 1gb ram,it has a 9gb hd,cdrom,floppy and a tape drive.only one cpu fitted @700mhz. this used to belong to a travel agents and the o/s is pass worded but the bios is password free,sounds a bit whinney but seems to run ok. if any one wants it let me know.i will be at the exeter meet tomorrow or give me a call on 07999250238 more chance on that number as home phone almost always engaged.



Er, tomorow or a week tomorow? It's the 11th IIRC ...

Gordon


hehe thank you for that Gordon,how silly would i have looked almost as silly when i was sent to the stores for a long wait/weight all those years ago.

happy days alex the noob

--
The Mailing List for the Devon & Cornwall LUG
http://mailman.dclug.org.uk/listinfo/list
FAQ: http://www.dcglug.org.uk/listfaq


---