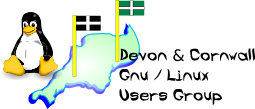 [ Date Index ] [ Thread Index ] [ <= Previous by date / thread ] [ Next by date / thread => ]
Re: [LUG] My letter to my MP / ISP ban to The Pirate Bay
---

 On 02/05/2012 14:10, Martijn Grooten wrote:


On Wed, May 2, 2012 at 1:46 PM, Julian Hall wrote:



http://blog.collins.net.pr/2006/05/cd-costs-breakdown.html

OK this is 2006 but I'd bet it hasn't changed that much in the last six
years.  Classic example of someone breaking the mould was Prince releasing
his last couple of albums as newspaper inserts.  I wouldn't mind betting he
got a bigger payout from that than he would have from sales through a record
company.



It always surprises me how people are shocked by this.


I didn't say I was shocked :)


I think you can
make similar calculations for, say, a can of tomatoes. Only a small
part of goes to the farmer selling the tomatoes. That's just how
economy -- which includes distribution and retailing as much as it
does production -- works.

With a can of tomatoes the retailer and consumer can buy a pretty much identical product from many different sources. A record company can't get, for example, a new Rihanna album from anyone except Rihanna.
That's the difference in the case of the music industry. People like the BPI are claiming that piracy is robbing the *artists* of their revenue, while everyone knows it's the big music publishers like Sony etc who are losing the most because they take the most. If the companies gave the artists - without whom they'd have zero income - a reasonable percentage I think more people would be sympathetic to their argument. Remember the artists can survive without the publishers - the example I quoted earlier of Prince - but the promoters cannot survive without the artists and it's about time they realised that IMHO.


Julian

--
The Mailing List for the Devon & Cornwall LUG
http://mailman.dclug.org.uk/listinfo/list
FAQ: http://www.dcglug.org.uk/listfaq


---