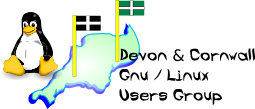 [ Date Index ] [ Thread Index ] [ <= Previous by date / thread ] [ Next by date / thread => ]
Re: [LUG] 6 was ok, hello 7 ..
---

On Wed, 28 Sep 2011, Martijn Grooten wrote:



On Wed, Sep 28, 2011 at 9:35 AM, Gibbs wrote:



The problem with this is playing catch up when it comes to extensions, a
major reason people use Firefox. I haven't touched on its development
framework for a long time but you *used* to be limited to how far in the
future you could make an extension compatible.




I suppose you could argue that it forces developers to regularly check
their code. (But it doesn't stop people like me to manually edit
extensions to make them 'work' in later FF versions.)

I've been told they got rid of http:// in Firefox 7.



Oh, so they have...


That's a bother as I used to use that to subsequently copy & paste a URL into a document - ie. I'd type the site in without http being lazy, firefox would then re-render the URL correctly.


Maybe there's a new setting I can tweak..



Haven't seen it
myself, but I wonder what happens when someone is browsing an https
site, especially since people have been told again and again to always
look for 'https' when entering any kind of information that you don't
want others to read.

The https:// is still there and the site name is highlighted in pale blue for a normal https site, or pale green to identify one of the added-value verified sites (whatever that's called - EV?)


Gordon

--
The Mailing List for the Devon & Cornwall LUG
http://mailman.dclug.org.uk/listinfo/list
FAQ: http://www.dcglug.org.uk/listfaq


---