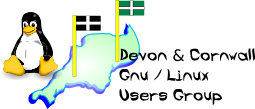 [ Date Index ] [ Thread Index ] [ <= Previous by date / thread ] [ Next by date / thread => ]
Re: [LUG] vnc broadcast or similar
---

On 11/09/11 09:46, Eion MacDonald wrote:



On 10/09/2011 16:42, tom wrote:



On 10/09/11 11:43, Rob Beard wrote:



On 10/09/11 10:08, tom wrote:
Other option on Windows is something like Office Live Meeting but it
might be more of a hassle to setup if they don't already use it (but
if it's in a school and they already have Office 2007/2010 they may
already have access to it).

Rob




I shall make a point of not encouraging anything windowsy - I'll see if
we can get this running there
Thanks for that.
Tom te tom te tom




Office Live Meeting has problem that it leaves machines open to remote
control. Sometimes without specific authorisation to connection.
It is used by a company I work with to allow helpdesk in India take
control remotely of any machine world wide. Only if computer fails to
boot into Windows does it not get access. Oh, why do I (inadvertently)
leave a Linux Live CD in my disc drive!


You may wish to point out to them that if they do that then they can crack into any SSL session and lift your CC details etc in IE without you being aware of it!

Tom te tom te tom

--
The Mailing List for the Devon & Cornwall LUG
http://mailman.dclug.org.uk/listinfo/list
FAQ: http://www.dcglug.org.uk/listfaq


---