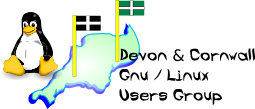 [ Date Index ] [ Thread Index ] [ <= Previous by date / thread ] [ Next by date / thread => ]
Re: [LUG] ubuntu 11.04
---
It's me again wanting help. I have just (foolishly?) downloaded U 11.04! I am finding it very difficult to use. I seem to be unable to open several windows with my Web Browser and find them again! If I then have opened Thunderbird I can't find my web pages or back again to my e-mails(I do a lot of copying and pasting and need to easily swap from one to another). Worse still if I open the new Libre Office (what was wrong with my open office?) I can't find anything without reducing them to min and then not being able to maximise again - or I have to close them.

Is there anyway I can have the opened windows listed somewhere like I did with the previous versions, at the bottom of the desktop or can I install a different desktop which will do so.

On top of all this I am unable to set a default page setup for Libre Office e.g. I do not like large margins so that I don't waste space and use less pages but everytime I set the page when I get a new "untitled" page it reverts and I have to reset it to what I want.

Can I somehow reinstall the previous Ubunto version and/or Open Office if I can't get this to work - without losing my documents etc.

Lastly if you can help, tell me how, in simple steps 'cos all software still confuses me! Hardware no problem, all software and operating systems - big problems.

Life, love, peace and freedom

Pete (Le M)

PS Thanks for the help with skype. It works excellently.

On 04/05/11 16:28, Peter Lloyd-Jones wrote:
Hi

I will check and get back, everything is packed for the weekend. (The Lappy will be working as a connection to our Model Rail-road allowing the use of Android phones as throttles, also some control.

All the best

Peter L-J



-- 
The Mailing List for the Devon & Cornwall LUG
http://mailman.dclug.org.uk/listinfo/list
FAQ: http://www.dcglug.org.uk/listfaq

---