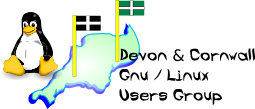 [ Date Index ] [ Thread Index ] [ <= Previous by date / thread ] [ Next by date / thread => ]
Re: [LUG] VAT<>New Year Discounts
---
On 06/12/10 11:29, Julian Hall wrote:

> 
> £100 ex VAT now costs £117.50 and will go up to £120, however sales tend
> to be around 20% which would be £96, so you're still making a saving. 
> In a nutshell VAT is going up 2.5% but I've never seen a sale where the
> discount is anything close to that low.

Note that the actual price increase due to the VAT change is just over
2.1%. A discount of 2.08% of the total price would ofset the VAT rise.


Attachment: signature.asc
Description: OpenPGP digital signature
-- 
The Mailing List for the Devon & Cornwall LUG
http://mailman.dclug.org.uk/listinfo/list
FAQ: http://www.dcglug.org.uk/listfaq

---