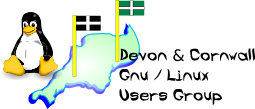 [ Date Index ] [ Thread Index ] [ <= Previous by date / thread ] [ Next by date / thread => ]
Re: [LUG] Adrian Sanders's Question.... Francis Maude's reply
---

On 27/09/10 20:20, tom brough wrote:




Adrian emailed me today to let me know the reply to the question he
proposed, unfortunately he did not let me know the wording of the
question prior to asking it, otherwise I might have asked him to change
it. However here is the Question / Reply....

http://www.theyworkforyou.com/wrans/?id=2010-09-14a.14369.h




From the site:


Procurement decisions will be made on the basis of the best value for money solution to the business requirement, taking account of total cost of ownership of the solution.
Sounds to me like that gives Microsoft the leverage to offer their solutions cheap, isn't that what happened at a council (I forget which one) where they said they were going to switch to FLOSS and suddenly Microsoft gave them an offer they couldn't refuse and then they took it?

I have written back to him, thanking him for asking the question,
informing him that I was already aware of everything mentioned in the
supply, and that it was disappointing because procurement guidelines
could be seen as just guidelines and therefore ignored.

Yep, I think really it could possibly do with something more concrete, such as set procedures.

I have also made a counter suggestion, asking if it is possible to set
up a list of preferred open source applications similar to the list of
preferred IT contractors and suppliers.

That would be good I guess. However I wonder, if say a council went for open source, do they have to go through a supplier (such as RedHat, Oracle, IBM, Novell, Canonical etc) or can they just get software direct from source (such as Debian etc?).


Rob

--
The Mailing List for the Devon & Cornwall LUG
http://mailman.dclug.org.uk/listinfo/list
FAQ: http://www.dcglug.org.uk/listfaq


---