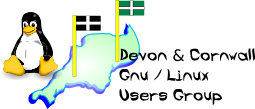 [ Date Index ] [ Thread Index ] [ <= Previous by date / thread ] [ Next by date / thread => ]
Re: [LUG] Norwich City Council pass Open Source Motion
---

On 05/07/10 21:13, tom brough wrote:


Hi All,

I thought I would share the following from the fsfe-uk group (with my
annotations)

History
Open Source, Open Standards and Re-Use: Government Action Plan was first
drafted in February 2009.

See Link:

http://www.cabinetoffice.gov.uk/media/253407/Open%20Source%20Final.pdf


A revised version was published in January 2010 by Angela Smith (then)
Minister of State for the Cabinet Office

See Link:

http://www.cabinetoffice.gov.uk/media/318020/open_source.pdf

The Green Party Members of Norwich City Council have been seeking to get
a motion forwarded and carried by the council, the following is a
reformatted (but unchanged) email from an open source software news
group written by Christopher Cotton christophercotton@xxxxxxxxxxxxxx who
is the Political Assistant to the Green Party Members of Norwich City
Council.


From: Cotton, Christopher
Date: 30 June 2010 15:43
Subject: Open Source Motion


Hi,
We had the following motion passed unanimously by council last night.
It's not the most radical thing we could have proposed, but we're fairly
happy that it's on the agenda and we have a springboard to really push
Open Source in the council. I know it's many months since I asked for
advice on this, but thanks for your help.

Chris

*Motion - ICT Open Source Software*

Councillor Makoff to move:-

'The recently published "Open Source, Open Standards and Re-Use:
Government Action Plan" builds on existing policy for government
departments to use open source software wherever it offers the best
value for money and states that "where there is no significant overall
cost difference between open and non open source products, open source
will be selected on the basis of its additional inherent flexibility.

Council,

*RESOLVES* to ask the Executive:-
1. as part of the Strategic ICT Review agreed in this year's budget, to
consider whether any of the software currently used within the Council
could be replaced with better value for money open source alternatives;

(2) to review policy and options on ICT procurement including:-
* how to ensure that systems procured are able to adapt to unforeseen
changes and advances in technology;

1 making it a requirement to assess the opportunities to use open source
software, including the potential benefits, in a Total Cost of
Ownership assessment;

2 the opportunities to the local economy that arise from using software
that can be modified by local IT
workers rather than being restricted to modification by large companies
elsewhere;

3 whether the upgrade and exit/replacement cost of current proprietary
systems could or should be included as a liability on               the
relevant Council balance sheets.'

*Chris Cotton,*
Political Assistant to the Green Party Group,
Norwich City Council,
Norwich NR2 1NH
Tel (01603) 21*2969*
*christophercotton@xxxxxxxxxxxxxx*

I hope this is one of many such motions from councils up and down the
land,  and that the executives of councils will start to be held
accountable for the actions (or in-actions). Time will tell. I'm not a
fan of the Green Party but I think the Norwich Council Green Party
Members should be commended for their work.

Tom.





I agree that is good news.  I'll be interested to see how they get on.

Rob

--
The Mailing List for the Devon & Cornwall LUG
http://mailman.dclug.org.uk/listinfo/list
FAQ: http://www.dcglug.org.uk/linux_adm/list-faq.html


---