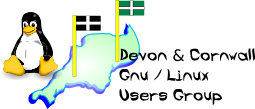 [ Date Index ] [ Thread Index ] [ <= Previous by date / thread ] [ Next by date / thread => ]
Re: [LUG] And you wonder why the tubes are blocked ...
---

Gordon Henderson wrote:

<snip>


I calculated/extrapolated that at the peak time, the server would exchange over 60GB of data a month just servicing these requests if they were 24/7. Obviously they die down overnight, but not by much.





Now I know 60GB isn't a lot by todays standards, but if this is typical of what todays modern programmer is doing to the interwebs then there's no hope for us. Programs running in the background of the browser all the time, and data constantly being exchanged via a web server isn't really helping anything at all.




I'm assuming it's a certain client we've talked about off list, in which case, considering how many visitors they may possibly get, 60GB seems like a whole load of data transfer!
But what if this is being run on someones mobile device and they're paying for data? It's unlikely this particular site would be run by someone on a mobile, but with the proliferation of 3G dongles, you never know...





Is it me, or are we doomed to this lazy programmer approach? (Or is that "just the way is it" with this new fangled web2oreah)
Maybe it is, I can't see why they have a need to poll the server every second, I'm sure the actual information itself which is being sent to the individual's desktop will only actually change every 3 or 4 minutes.
Saying that, the new web sites are MUCH better than the old web sites they replaced, just shame some specific bits are too reliant on Flash.


Rob


--
The Mailing List for the Devon & Cornwall LUG
http://mailman.dclug.org.uk/listinfo/list
FAQ: http://www.dcglug.org.uk/linux_adm/list-faq.html


---