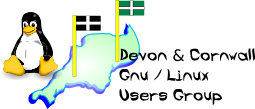 [ Date Index ] [ Thread Index ] [ <= Previous by date / thread ] [ Next by date / thread => ]
Re: [LUG] OT: Terry Pratchett
---

Steph Foster wrote:





Death is a great character in TP's books but way under represented in the movies.





In Hogfather they got a 7 foot man to play Death but due to camera angles etc you never really fully got the idea of the full scale.



Kind of pointless. If you have a 7 foot guy , use him to best effect.

I love Death. His portrayal, at least to me, is of a 'supposedly' all powerful anthropomorphic personification of death, who has only *just* got a grip on what is going on around him on occasion. The portrayal in Hogfather I thought was superb - given that Marnix Van Den Broeke was stuck playing a character with a fixed face, he managed to portray all the emotions of the character superbly well. The late great Ian Richardson's voice-over was absolutely spot-on. 'Never say die Master, that's our motto!'... 'I can't say it's ever been mine...' *LOL*
I agree he was under represented though - I would LOVE to see Mort made into a movie.
[the one thing IMHO the movies got wrong was making David Jason into Rincewind... I've always envisioned him more like Nigel Planer played Mr Sidenney, and anyway using the same actor in two different roles in consecutive movies of the same series is IMHO A Bad Idea (TM). DJ was perfect as Albert and should have stayed in the role.]


Kind regards,

Julian

--
The Mailing List for the Devon & Cornwall LUG
http://mailman.dclug.org.uk/listinfo/list
FAQ: http://www.dcglug.org.uk/linux_adm/list-faq.html


---